BET Awards 2012: Beyonce Upset By Band's Lauryn Hill Diss [VIDEO]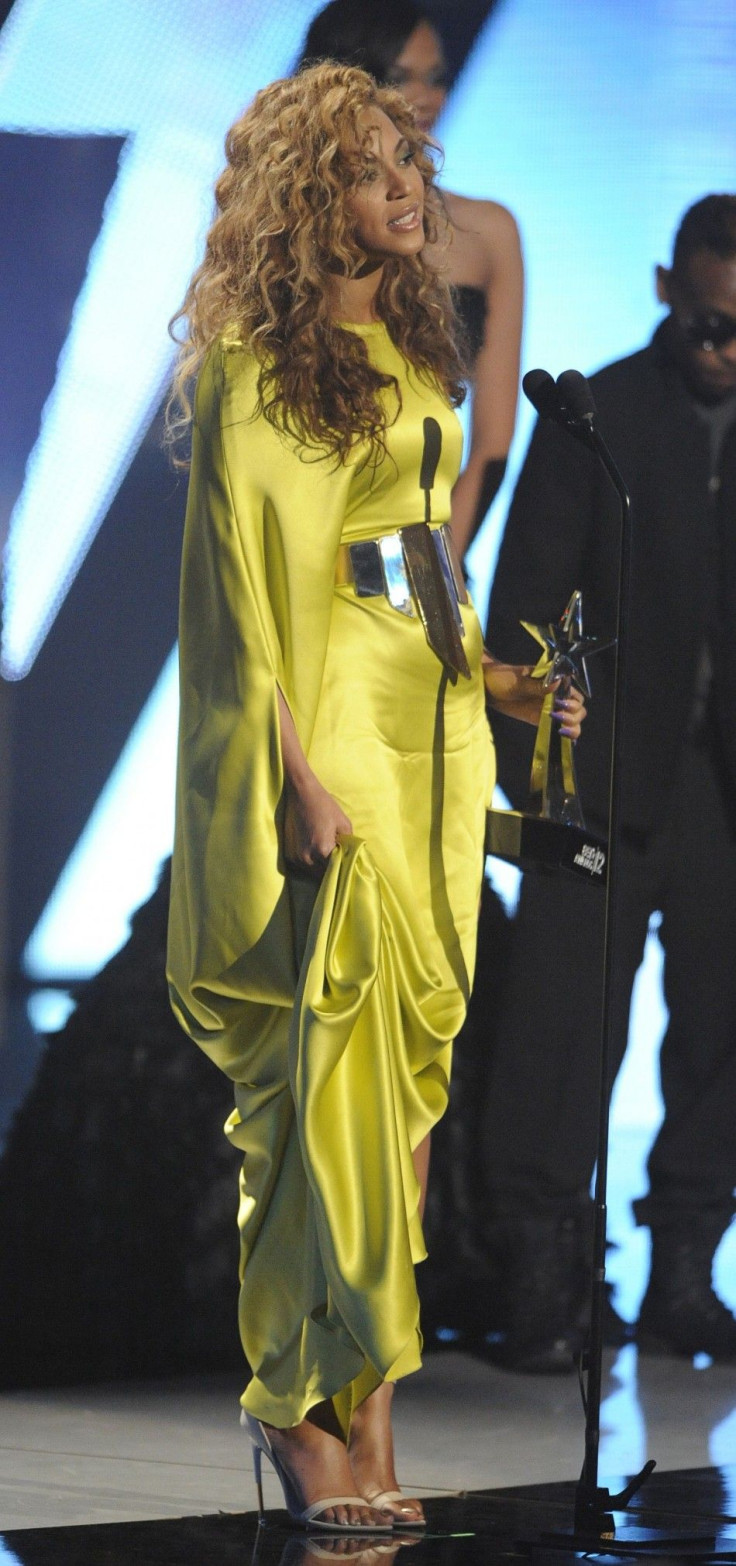 A boy band insulted Lauryn Hill at the 2012 BET Awards, and Beyonce was not pleased.
The fun and games started when comedian Mike Epps asked the boy band Mindless Behavior which one of them sang and which one talked.
Epps was joking around with the band as he began to sing, which is what prompted one of the Mindless Behavior bandmates to poke fun at the former Fugee.
You sing bad, like Lauryn Hill's tax accountant bad, a member attempted to tease. Instead all he managed to do was annoy one of the most influential singers in pop music, Beyonce Knowles.
The rest of the band seemed embarrassed by the gaffe and probably would have crawled under a rock had one been available on stage. Though Epps tried to get back at the band with a comeback, the ultimate diss came from Grammy-winner Beyonce.
The singer just happened to be winning BET's award for best female R&B artist, so the witty Destiny's Child superstar changed her acceptance speech so she could properly honor Lauryn Hill.
I would like to thank BET for this beautiful honor and I fell in love with music by listening to R&B and it's the core of who I am, she began.
I would like to thank BET for giving R&B a home and I would also like to thank the talented R&B women who came before me, like Lauryn Hill and Mary J. Blige, Beyonce continued, taking a dig at Mindless Behavior.
The always classy Queen B finished her acceptance speech by dedicating her award to Whitney Houston and calling the late singer her angel.
TMZ reported that as soon as Beyonce had finished stomping off the stage, she turned to a woman who was waiting for her, believed to be a BET handler, and vented her frustrations over the diss. She felt it was disrespectful and not cool.
Beyonce was complimented by the woman for amending her speech to include Lauryn, according to Perez Hilton.
Bey answered, I just felt [the cheap shot] was wrong.
Lauryn Hill pleaded guilty on Friday in New Jersey to evading federal taxes on $1.8 million earned from 2005 to 2007, according to the Associated Press. She is facing a one-year sentence for the crime.
Charges were brought against Hill in early June, Rolling Stone reported. She took to Tumblr to give her side of the story, saying, During this period of crisis, much was said about me both slanted and inaccurate, by those who had become dependent on my creative force, yet unwilling to fully acknowledge the importance of my contribution, nor compensate me equitably for it.
Hill added, I did whatever needed to be done in order to insulate my family from the climate of hostility, false entitlement, manipulation, racial prejudice, sexism and ageism that I was surrounded by.
There were no exotic trips, she continued, no fleet of cars, just an all out war for safety, integrity, wholeness and health, without mistreatment, denial, and/or exploitation.
© Copyright IBTimes 2023. All rights reserved.
FOLLOW MORE IBT NEWS ON THE BELOW CHANNELS