Beyoncé Endorses Joe Biden, Kamala Harris In New Video After Voting For Them
KEY POINTS
Beyoncé shared a video on Instagram wearing a Biden and Harris mask
The "Single Ladies" hitmaker looked stunning in her Balmain ensemble
Beyoncé's post received mixed responses from her followers
Beyoncé made a last-minute endorsement video for the Democratic presidential candidate Joe Biden and vice-presidential candidate Kamala Harris on social media.
Beyoncé joined the long list of celebrities endorsing Biden and Harris. The "Single Ladies" hitmaker took to Instagram and shared a clip of her wearing a Balmain ensemble with a Biden and Harris mask. Atop her hat is the "I voted" sticker.
"Come thru, Texas! #VOTE," Beyoncé wrote in the caption.
The "Lemonade" singer's post received mixed responses from her followers. Many agreed with her, but some didn't because they are supporting the Republican presidential candidate Donald Trump.
"Our Queen is always on the right side of history," one commented.
"Yes! We must vote this [clown emoji] out the White House," another added.
"Somebody with a whole lot of money and even more sense," a different follower wrote.
Meanwhile, many also commented with "#Trump2020" and "Trump 2020 all the way."
"Thank you Mrs. Elitist Celebrity who is completely out of touch with the average American, I'll absolutely make sure to consider your opinion when voting," another sarcastically wrote.
Just recently, Lady Gaga also released a video of her on Twitter endorsing Joe Biden.
"Hey, this is Lady Gaga. I'm voting for America, which means I'm voting for Joe Biden," she said in the clip.
"And if you live in Minnesota, Pennsylvania, Georgia, Michigan, Florida, or Arizona, I encourage you to vote."
The "Poker Face" singer received intense backlash from her critics who didn't approve of her appearance in the video.
"Lady Gaga dressing up as a southern voters intention is to mock republicans of their traditional redneck culture but she's got it all wrong," one commented.
"I don't dress like that or drink beer.....Rednecks come in variety and she fits NONE of them Lady Gaga, country ain't your forte #CountryWannaBeFails," @DownHomeWoman wrote.
Jennifer Aniston, Brad Pitt, and Dwayne Johnson also voiced their support for Biden. Porn star Riley Reid also endorsed the Democratic presidential candidate and called a Trump supporter a "bot."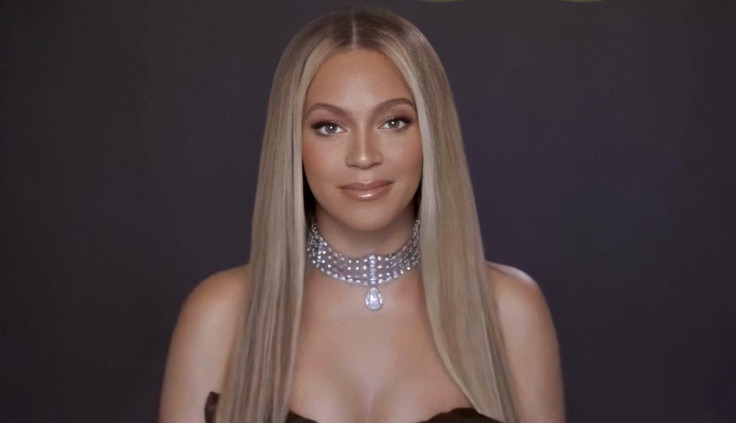 © Copyright IBTimes 2023. All rights reserved.