Beyonce Sued For $7M: Background Singer Ahmad 'Javon' Lane Accuses Her Of Stealing 'XO' Song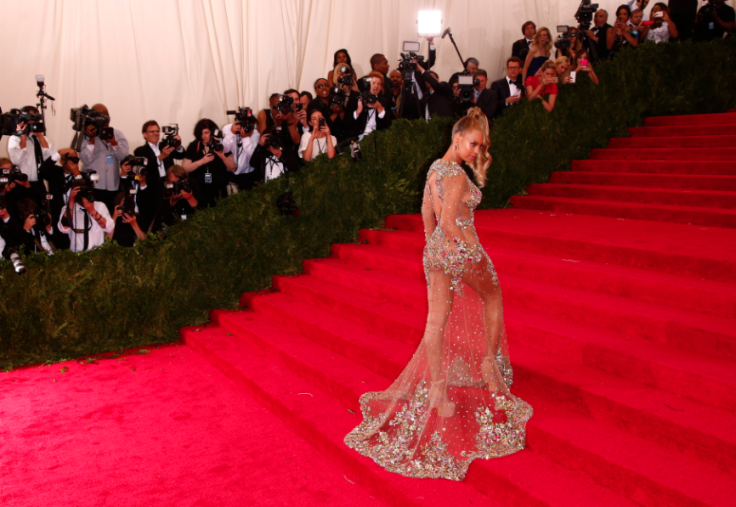 A former background singer for Beyoncé has filed a lawsuit that accuses her of stealing the hit song "XO" from him. Ahmad Lane, who goes by the stage name Javon, wants $7 million in damages, according to documents published Saturday by Radar Online. He claims he wrote the original version from which "XO" was cribbed, called "XOXO." Beyoncé's lawyers describe Lane's claims as "vague and cryptic" and are working to dismiss the lawsuit.
"XO" was released on Dec. 16, 2013, and was the first single of five from the album "Beyoncé," which went on to sell 5 million copies. The official writers and producers of "XO" are Ryan Tedder, Terius "The Dream" Nash and Beyoncé.
Lane alleges he gave a copy of "XOXO" to background singer Chrissy Collins in 2013 before Beyoncé released "XO," and Collins gave the song to Beyoncé, who made it the first single of her "Beyoncé" album.
"[T]he two works at issue are entirely different songs that share no lyrical or musical similarity, other than perhaps the letters X and O," Beyoncé's lawyers wrote in court documents dated June 4. Lane's song and Beyoncé's, they added, do not share melodic content and "[T]here is no meaningful similarity in pitch series, rhythm or rhythmic patterns, melodic development or structure."
Regarding the differences between the two songs' lyrics, the lawyers argue Lane's song focuses on "wanting to love every inch of the lover's body," while Beyoncé's is about spending time with someone "before our time has run out."
They added as a performer with 17 Grammy Awards and 118 million records sold, Beyoncé hardly needed to steal from someone else.
Filed in the U.S. District Court in New York Saturday, the 59 page-legal document asks the judge to dismiss the lawsuit, saying Lane also never filed "copyright registration" for his track, the Washington Post reported.
© Copyright IBTimes 2023. All rights reserved.
FOLLOW MORE IBT NEWS ON THE BELOW CHANNELS