Beyoncé's Madame Tussauds Wax Figure Fixed After Whitewashing Backlash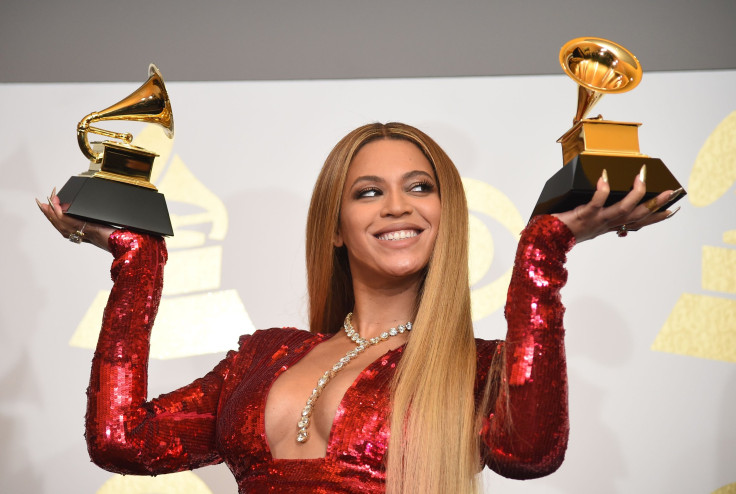 Madame Tussauds' Beyoncé wax figure was reportedly reinstated Friday after receiving backlash from fans on Twitter, according to Entertainment Weekly. The museum was accused Thursday of placing a whitewashed wax figure of Beyoncé on full display, which many also claimed it didn't resemble the pop singer.
The Beyoncé wax figure resides at the museum's New York City location. It's a blonder, thinner and lighter version of the pop star.
Read: Twitter Reacts To Beyoncé's Wax Figure At Madam Tussauds Gone Horribly Wrong
In a statement issued to EW, the museum shared that they've "enjoyed" maintaining a relationship with the pop singer. Madame Tussauds decided to modify the wax figure's complexion and styling.
"We love, respect, and enjoy a working relationship with Beyoncé," Madame Tussauds told EW. "We have adjusted the styling and lighting of her figure, and she is on display at Madame Tussauds New York."
The New York Times first confirmed the news of the wax figure's removal Thursday, claiming the museum wanted to accurately recreate the wax figure's color to please viewers, even though they believe lighting in the museum and flash photography can often "distort" the sculptures.
"Our talented team of sculptors take every effort to ensure we accurately colour match all of our wax figures to the celebrity being depicted," Madame Tussauds said in a statement issued to NY Times. "Lighting within the attraction combined with flash photography may distort and misrepresent the colour of our wax figures, which is something our sculptors are unable to account for at the production stage."
The BeyHive wasn't having it, criticizing the inaccurate depiction of the singer who famously discussed the empowerment of black women on her latest album, "Lemonade."
One user wrote, "I think this is the most disgusting, disrespectful wax figure of Beyoncé ever. Cancel tf out of this." Another user complained about the depiction of Kylie Jenner's wax figure compared to the treatment Beyoncé received, saying, "How does Kylie get a wax figure that is her actual twin yet Beyoncé's wax figure is a hybrid of Britney Spears, Mariah Carey and Shakira?!"
Read: The Symbolism Of Beyoncé's First Official Photo Of Her Twins
Beyoncé has had to deal with whitewashing controversies before. An ad campaign with L'Oreal Féria is the most notable example from 2008. However, the singer was also accused of lightening her skin in a promotional photoshoot for her album in 2012.
Madame Tussauds' botched Beyoncé wax figure isn't the first time a sculptor has failed to properly depict the singer. Michelle Lee, Editor in Chief of Allure magazine, believes sculptors don't know what Beyoncé looks like. She tweeted her theory Tuesday, saying, "Theory: Beyoncé wax figure makers have never seen Beyoncé." Lee included three photos, including Madame Tussauds' original version, to support her argument.
Beyoncé also isn't the first that wax figure creation sculptors have gotten wrong. Katy Perry, Jennifer Lopez and Selena Gomez are among a list of stars that have received wax figures that don't accurately resemble them. However, while Nicki Minaj's wax figure resembles her, Madame Tussauds Las Vegas location chose to depict her in a stance seen in her hypersexualized "Annaconda" music video. Minaj's wax figure received questionable treatment from some fans, who felt comfortable being pictured in inappropriate positions with it.
couldn't go to Madame Tussauds & not do the mannequin challenge w/ sis wax figure to HER remix. ______ @NICKIMINAJ pic.twitter.com/lrTn615U50

— Lajai, (@Lajjjxo) November 19, 2016
Follow me on Twitter @dory_jackson
© Copyright IBTimes 2023. All rights reserved.