Biden Calls Trump An 'Embarrassment' For Refusing To Concede: Won't Help 'President's Legacy'
KEY POINTS
Biden blasted Trump for sullying his legacy
GAS head Emily Murphy continues to block federal agencies from coordinating with Biden's transition team
Without a GAS declaration, Biden will not have access to classified information and the ability to conduct background checks
President-elect Joe Biden on Tuesday slammed President Donald Trump as he continues refusing to acknowledge the election's outcome and concede.
During a Supreme Court hearing about the Affordable Care Act, Biden blasted Trump for sullying his legacy by refusing to accept defeat in a short speech.
"I just think it's an embarrassment, quite frankly," Biden said. "I think it will not help the president's legacy."
His statement comes as General Services Administration head Emily Murphy continues to block various federal agencies from coordinating with Biden's team for a peaceful transfer of power. The Trump appointee is also preventing the president-elect's team from accessing millions of dollars in funding to carry out the transition, Politico reported.
While a delay in signing off on the declaration could slow down Biden's administration's early days, the president-elect said Trump's refusal to authorize the transition process will not affect the dynamic.
"It does not in any way change the dynamic of what we're able to do. We have already started the transition; we are well under way," Biden said at a press conference in Delaware.
"The fact that they're not willing to acknowledge we won at this point is not of much consequence in our planning and what we're able to do between now and January 20th."
President-elect Biden said his transition team plans to take legal action against the General Services Administration for refusing to provide access to transition materials, including classified information and security clearances. The agency is obligated to do so under the 1963 Presidential Transition Act, Axios reported.
Most official GSA declarations were made within 24 hours of the election, and excludes the 2000 presidential race when the transition was delayed by the court fight between Vice President Al Gore and Governor George W. Bush due to the 500-vote difference between the two candidates.
Without a GSA ascertainment, the Biden administration would not have access to office spaces, computers, and mobile phones needed by the transition team.
They would also be blocked from the $6.3 million funds available to carry out the transition, any classified information and secured facilities they need to review, and the ability to conduct background checks on potential cabinet members.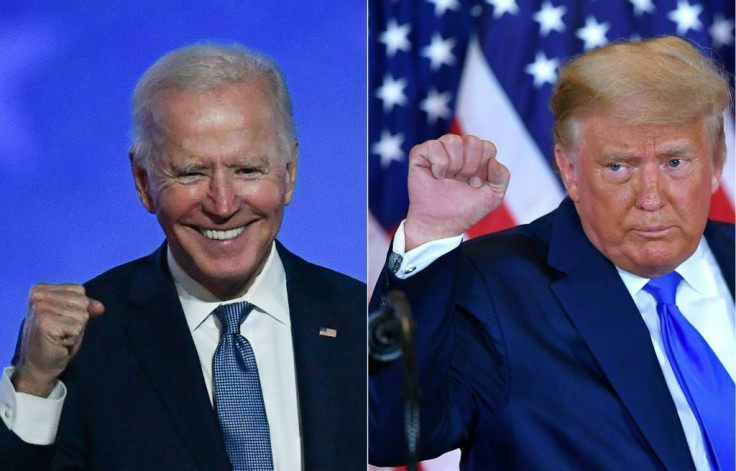 © Copyright IBTimes 2023. All rights reserved.
FOLLOW MORE IBT NEWS ON THE BELOW CHANNELS