Biden Plays Golf For First Time As President, Months After Trump Played His First Round As POTUS
On his 87th day in office, Joe Biden played his first round of golf as president.
He played in his home state of Delaware, at the Wilmington Country Club, which he joined in 2014, according to Wilmington's News Journal.
Biden was accompanied by Ron Olivere, the father-in-law to his late son Beau Biden, as well as his adviser, Steve Ricchetti.
In 2014, while he was vice-president, Biden joked that running for president could potentially hurt his golf game. "If you want to keep your handicap in golf don't run for president," Biden said.
The 78-year-old joked Saturday about his latest efforts on the course.
"The course record is still intact," Biden told reporters.
Biden follows a long tradition of presidents who have played golf. Of the last 20 commanders-in-chief, only Jimmy Carter, Harry Truman and Herbert Hoover didn't play.
Biden's first day on a golf course came much later than his predecessor.
Donald Trump played his first round of golf on his 25th day in office. Between Jan. 20, 2017, and Dec. 30, 2020, Trump was on the golf course 308 times, according to one tally.
In 2014, Trump often lambasted his predecessor, Barack Obama, for playing golf too often.
Biden's first trip to the golf course comes as he enjoys solid job approval ratings. A recent Reuters/Ipsos poll showed Biden with a 54% approval rating and a 38% disapproval rating.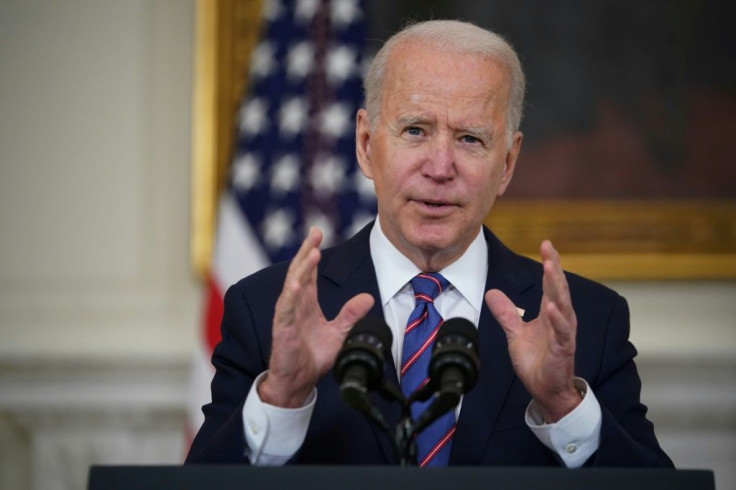 © Copyright IBTimes 2023. All rights reserved.