Biden Should 'Recruit' Trump To Help Get More Americans Vaccinated: Kudlow
KEY POINTS
Kudlow said Biden should recruit "highly visible folks" to boost vaccination
The White House has said that Biden is open to working with the former president
Biden is expected to announce a vaccine mandate soon
The former director of the National Economic Council of the United States on Tuesday urged President Joe Biden to "recruit" his predecessor Donald Trump to get more Americans vaccinated as new cases surge across the country.
In an op-ed written by Larry Kudlow, he encouraged Biden to get Trump's help in urging the public to get vaccinated against COVID-19 as the more contagious Delta variant spreads in states with low vaccination rates.
"Now, the Delta strain problem is centered on the unvaccinated — as we know— so I have a proposal," he wrote, as reported by Fox News. "President Biden should recruit President Trump to help in the public call for vaccination."
"Mr. Biden should recruit as many highly visible folks to join him to get the rest of America vaccinated. We can do this. Show some cooperation. Reach out for — dare I say it — unity," he added.
In the op-ed, Kudlow also called on Twitter and Facebook to restore Trump's access to his social media accounts to allow him to "make the case" and encourage his supporters to get vaccinated against COVID-19.
During a press briefing on July 19, White House press secretary Jen Psaki said that the Biden administration is open to working together with the former president for a COVID-19 vaccine public service announcement.
"We've seen every former president play a role, putting out a PSA making sure people understood in the country that the vaccine is safe and effective. We don't believe that requires an embroidered invitation to be a part of," Psaki said.
As of Tuesday, health officials in the United States have given at least one dose of the COVID-19 vaccine to 56.9% of the total population. More than 49% have been fully vaccinated against the virus.
President Biden is expected to announce new guidelines Thursday that would require all federal employees and contractors to get vaccinated against COVID-19. Those who refuse would have to go through regular testing, a source familiar with the matter told CNN.
The vaccine mandate would likely be similar to the measures imposed by the Department of Veterans Affairs requiring its health care workers to be vaccinated over the next two months.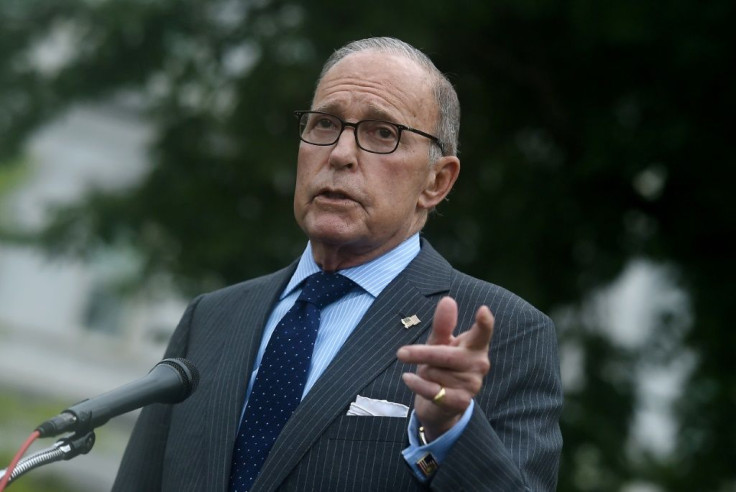 © Copyright IBTimes 2023. All rights reserved.