Biden Will 'Certainly Welcome' Help From Trump To Get More Americans Vaccinated
KEY POINTS
The White House says it would welcome a vaccine PSA from Trump
The White House came under fire for its door-to-door vaccine campaign
The US is now recording more than 32,000 new cases daily
White House press secretary Jen Psaki has said that President Joe Biden will "certainly welcome" help from his predecessor Donald Trump to combat vaccine hesitancy amid a surge of COVID-19 cases.
During a press briefing Monday, Fox News' Peter Doocy asked Psaki whether the president would consider reaching out to Trump for a COVID-19 vaccine public service announcement (PSA) encouraging Americans to get a coronavirus vaccine jab.
"We've seen every former president play a role, putting out a PSA making sure people understood in the country that the vaccine is safe and effective. We don't believe that requires an embroidered invitation to be a part of," Psaki said.
"But, certainly, any role of anyone who has a platform where they can provide information to the public that the vaccine is safe, it is effective, we don't see this as a political issue. We'd certainly welcome that engagement," she added.
The White House recently came under fire after it was revealed that the Biden administration may adopt a more aggressive move to counter vaccine misinformation. The plan was slammed by conservatives. According to Politico, the White House plans to work with SMS carriers to dispel any false information about COVID-19 vaccines.
"When we see deliberate efforts to spread misinformation, we view that as an impediment to the country's public health and will not shy away from calling that out," White House spokesperson Kevin Munoz said.
The Biden administration had also been the subject of criticism after it proposed a "door-to-door" effort to get people vaccinated by giving them information on the safety and effectiveness of the COVID-19 vaccines.
"Whoever suggested that the best way to reach remaining vaccine skeptics was to talk about going door to door should be fired immediately. It's the Beto O'Rourke of vaccine outreach," GOP strategist Matt Whitlock remarked, as reported by Fox News.
The U.S. is now recording an average of 32,278 new infections daily for the past week, marking a 66% increase from the average daily rate reported in the previous week. Health officials have also recorded an average of 258 coronavirus-related deaths per day this past week.
More than 97% of people hospitalized with COVID-19 are unvaccinated, prompting Dr. Rochelle Walensky, director of the U.S. Centers for Disease Control and Prevention, to call it a "pandemic of the unvaccinated."
"Our biggest concern is we are going to continue to see preventable cases, hospitalizations and sadly deaths among the unvaccinated," she added, as reported by NPR.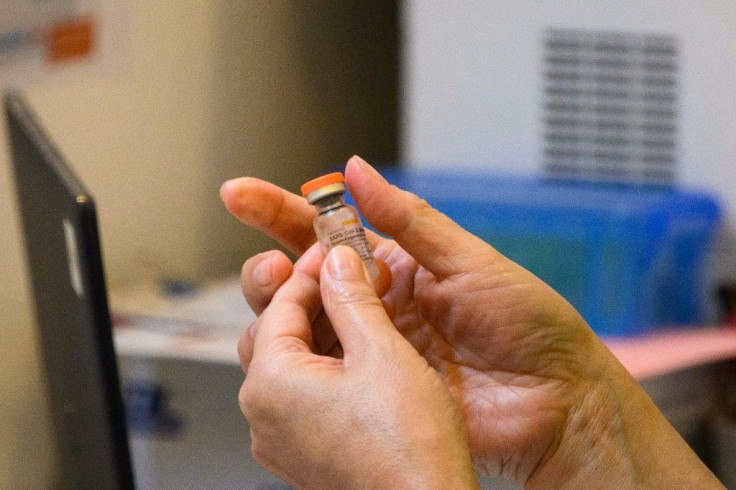 © Copyright IBTimes 2023. All rights reserved.