Biden Is Using CPAP Machine For Sleep Apnea, Marks On His Face Prove It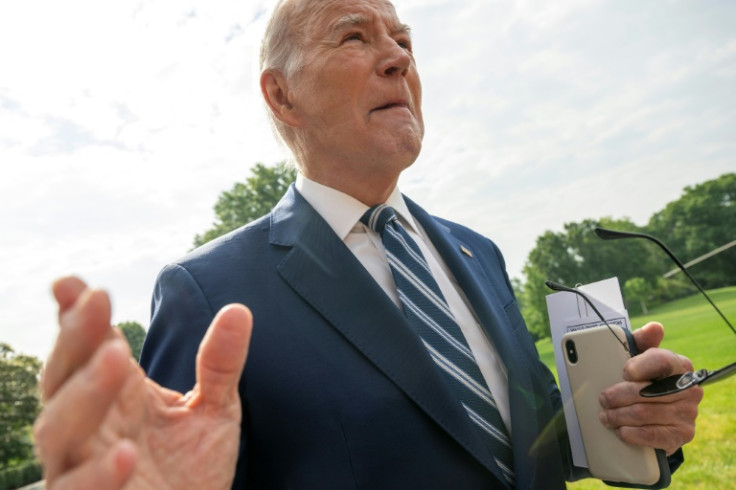 KEY POINTS
Biden was seen with indentations from straps on his face Wednesday
Biden has faced questions about his health and mental acuity since he launched his reelection campaign
Sleep apnea can cause complications if left untreated
President Joe Biden is using a continuous positive airway pressure (CPAP) machine to treat sleep apnea, a disorder in which one's breathing is interrupted as one sleeps, the White House confirmed Wednesday.
Andrew Bates, White House deputy press secretary, said in a statement to Reuters, "Since 2008, the president has disclosed his history with sleep apnea in thorough medical reports. He used a CPAP machine last night, which is common for people with that history."
Two White House officials also confirmed to Bloomberg News that the 80-year-old president is indeed using the machine to aid him in his sleep.
The statements came after Biden was seen with indentations from straps across both sides of his face while he spoke on the White House lawn Wednesday morning.
The marks sparked speculation on social media that he was using a CPAP machine, a widely used treatment for sleep apnea that delivers a continuous stream of air into masks worn by users to keep their airways open while sleeping.
The White House has not yet provided additional details on what specific complaints or diagnosis prompted Biden's use of the machine, how his sleep apnea was treated in the past, or whether he sought a sleep expert.
If left untreated, sleep apnea can cause forgetfulness, fatigue and sleepiness. It can also lead to serious cardiovascular disease because of the strain it can put on the heart, according to studies.
About 30 million people in the U.S. have sleep apnea, according to the American Medical Association.
While Biden documented his issues with sleep apnea in 2008, a 2019 report on his health by Dr. Kevin O'Connor said that Biden was "healthy" and "vigorous," which helped create an impression that sleep apnea was no longer a concern for him, according to the New York Post.
"Obstructive Sleep Apnea (OSA) has been considered, but his symptoms have improved significantly after his sinus and nasal passage surgeries," O'Connor wrote in the report at the time.
O'Connor, who remains Biden's doctor, reportedly has not mentioned sleep apnea in public disclosures since Biden took office, and his latest medical report, published in February, described the president as "fit for duty."
The report said that Biden has dealt with "sinus congestion for most of his life" and that his "sinus symptoms have improved after several sinus and nasal passage surgeries."
The oldest president in the nation's history, Biden has faced questions about his health and mental acuity since he launched his reelection campaign.
Biden would be 86 if he completes a full second term.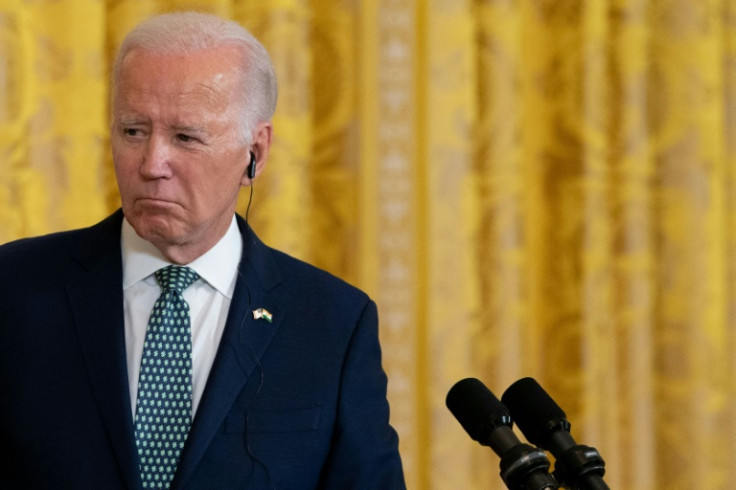 © Copyright IBTimes 2023. All rights reserved.