Big 12 Expansion: Will Notre Dame Finally Join a Conference?
ANALYSIS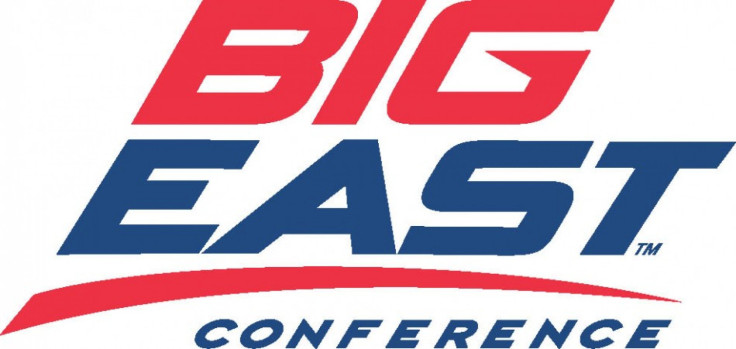 Notre Dame's commitment to the Big East might have taken a hit on Tuesday after hearing news that West Virginia would be leaving the conference to join the Big 12.
Notre Dame has long claimed its football independence and relationship with the Big East to be its top priority, but that it would make an appropriate move if the situation demanded it. Well, the situation might finally demand for Notre Dame to either give up its football independence or end its alliance with the Big East.
West Virginia's impending departure forces Notre Dame to reconsider its options and possibly join the ACC, Big 12, or Big 10 in some capacity. That certainly isn't a desired outcome for the Irish, but it might be the best way to keep its non-football programs afloat and safe in a stable conference.
So what are the current options Notre Dame has going forward? Let's take a look.
Stay in the Big East
Clearly Notre Dame's preferred scenario is to keep the status quo and stay in the Big East. The big question is at what point does Notre Dame determine the Big East is no longer a worthy option for its non-football sports?
Notre Dame has always aligned itself with the Catholic basketball-only schools of the Big East -- Georgetown, St. John's, Villanova, etc. -- and that doesn't figure to change anytime soon. Could Notre Dame conceivably push for a split of the Big East conference of the remaining football schools and the basketball schools?
It's possible and it would allow for Notre Dame to keep its football independence, but one of the fears could be that a Big East with basketball-only schools won't garner the television exposure and money as some of the other major conferences.
A lot of what Notre Dame decides to do is also tied with how successful the Big East is with its expansion plans. If the Big East is able to convince seven quality schools to join the Big East for football, then it's likely that Notre Dame would stay with its current situation.
But should the Big East bomb and strike out with its current expansion targets - Air Force, Boise State, Central Florida, Houston, Navy, and SMU - then look for Notre Dame to move down its wish list and consider the other options.
Give Up Independent Status and Join the ACC
There is a lot of smoke that Notre Dame could move its non-football programs into the Big 12, but some sort of partnership with the ACC remains more likely. One of the most important things to consider is that Notre Dame strongly resists change, but if it's going to change it's going to take the most attractive fit for its programs and that fit is the ACC.
The ACC allows for it to tap into the lucrative Boston (Boston College) and New York (Syracuse) markets where a lot of Irish alumni reside. Notre Dame has alumni throughout the country, but there is a reason that it has kept its programs in the Big East for so long despite the school residing in Indiana. A lot of the big money donors come from the East Coast and the ACC would allow for Notre Dame to still recruit and play games in those areas.
The biggest issue is what to do about revenue sharing, but ESPN's Gene Wojciechowski wrote today that it could likely be figured out. Notre Dame doesn't want to share its NBC money, while ACC commissioner John Swofford has stated it doesn't want to add schools that aren't interested on being on equal footing with everyone else.
Both parties could be completely entrenched in their current positions, but that doesn't mean one party won't budge. Swofford realizes that adding Notre Dame would be worth a lot of money and exposure -- even if Notre Dame doesn't share equally -- while Notre Dame can join a stable conference that meets all of its needs.
There are a lot of kinks that would need to be worked out, but it makes infinitely more sense than the Big 12.
Give Up Independent Status and Join the Big 10
The Big 10 has long pursued Notre Dame, but the Catholic school has rebuffed the Midwestern conference twice already. In the past many assumed that Notre Dame would join the Big 10 if it ever left the Big East, but a lot of the Notre Dame to Big 10 hype has been missing in this most recent go-around in the realignment carousel.
Notre Dame to the Big 10 just doesn't seem to be the perfect marriage than many over the past few years have hypothesized about. What it comes down to is that Notre Dame really doesn't want to give up its independent status, but if it is going to do so then it will be in the ACC. Both the ACC and Big 10 will demand full membership of Notre Dame, but the Irish prefer the ACC.
A lot can obviously change in the next few days, or weeks, but right now the Big 10 doesn't seem to be an extremely viable option for Notre Dame.
Keep Independent Status and Join the Big 12
The realignment move gaining the most steam, according to reports, has Notre Dame moving its non-football sports into the Big 12, while maintaining its football independence.
Chip Brown -- the king of realignment rumors -- reported on Tuesday that Notre Dame was seriously considering the move, but wouldn't make an official announcement until after the football season. Sporting News' Mike DeCourcy didn't go quite as far as Brown, but did report that Notre Dame was considering the Big 12 for some of its sports teams.
It could certainly happen, but take all of the Notre Dame to the Big 12 talk with a grain of salt. Some officials could be telling Brown and others about the attractiveness of the Big 12, but one source, who wished to stay anonymous, told the IBTimes this is mostly a leverage play by the Irish.
By leaking through the media the possibility of joining the Big 12, it allows Notre Dame to demand more attention and have more power in conference realignment discussions. It puts extra pressure on the Big East to do everything Notre Dame wants with its expansion plan; it makes the ACC reconsider its stance of equal revenue distribution, among other incentives.
Notre Dame has always masterfully handled the media, so why would it shock anyone that the Big 12 stuff might be another leverage play?
The far more likely options are still staying in a reformed Big East or joining the ACC, according to a source with knowledge of Notre Dame's ideologies.
Want to reach this writer? You can email John Talty at j.talty@ibtimes.com or follow him on Twitter at @jtalty.
© Copyright IBTimes 2023. All rights reserved.