'Big Brother' 19 Star Christmas Abbott Talks 'Unique' Relationship With Paul Abrahamian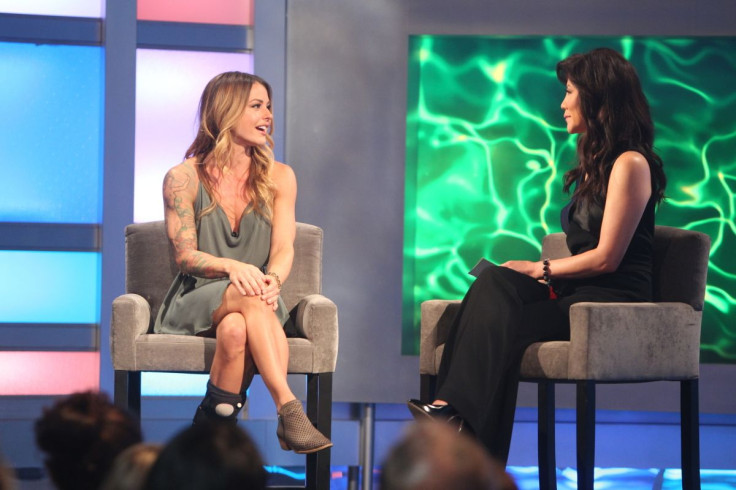 It's been two weeks since "Big Brother" Season 19 wrapped up, and third-placer, Christmas Abbott, is back at home. The fitness superstar was just a couple of steps away from bringing home the $500,000 grand prize, but her "meatball," Josh Martinez, decided to take Paul Abrahamian with him to the final two on the CBS series.
After leaving the "Big Brother" house and joining her fellow jurors, Abbott cast a vote in favor of the returning vet. This did not ultimately matter because Martinez still won with a vote of five to four.
Find out what the CrossFitter had to say about this surprising move, as well her thoughts about breaking her foot inside the house and if she really has "feelings" for Abrahamian.
International Business Times: It was definitely a long journey this summer. What were the biggest lessons you've learned about yourself while on the show?
Christmas Abbott: The biggest lessons I learned this summer were, as much as I love my brand, I don't want to be my own brand. I'm excited to get back to the person that was inspired to create the brand!
IBT: Jason Dent broke your foot very early on in the competition. When this happened, did you think that you would be at a disadvantage?
Abbott: When Jason broke my foot, I was in shock. I knew I would be at a disadvantage and I had to figure out how to make that a strength instead of a weakness.
IBT: If it weren't for that accident, do you think you would've played the game differently? Participated in more competitions? Proved that you're a competition beast?
Abbott: If I hadn't broke my foot my game would have absolutely been different. I would have played much more competitively - I wasn't able to compete in most competitions which made me very vulnerable to eviction. I was forced to amplify a different social strategy.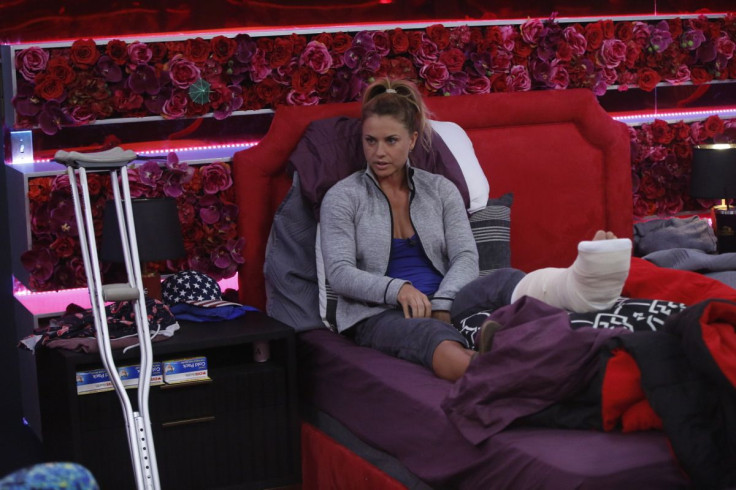 IBT: A few weeks after entering the "Big Brother" house, you developed a close relationship with Josh Martinez, who became infamous for banging pots and pans. What did you see in him that the other houseguests who didn't get along with him didn't?
Abbott: Josh and I connected immediately and I saw that he truly had a good heart and that his head was cluttered with outside "noise". I felt that he was an immediate underdog because of the emotional state he was in.
IBT: You were upset when you didn't win in the final Head of Household competition. But you were open to Josh and Paul taking each other to final two. Why was this?
Abbott: I believe my frustration with my foot had come past a boiling point. I wanted Josh to stick to his word and I wasn't going to ask him for something that he had already promised.
IBT: Josh won the $500,000, but you voted for Paul Abrahamian. Why did you think Paul deserved to win over your "meatball"?
Abbott: I wouldn't have voted for Paul if Josh had taken me to the final two. Ultimately, I saw Paul's work and game from the very beginning and he had to work extremely hard. I loved Josh's strategy, but game-wise I think Paul was always a few steps ahead.
IBT: Towards the end of the season, you revealed that Paul is making you feel all sorts of emotions. Can you honestly say that you have feelings for him or were you just drawn to him while inside the house?
Abbott: The house creates intense bonds and I'm grateful to have all the relationships that I have leaving the house, as they are. I care deeply for both Paul and Josh and I'm happy to have found two best friends out of this experience.
IBT: Paul recently said that there was no showmance going on between the two of you. After all, he is the "showmance breaker." But in real life, do you see your friendship developing into something more?
Abbott: "Big Brother" and real life are two different worlds! Paul and I will always have a unique bond and I'm grateful for what it is.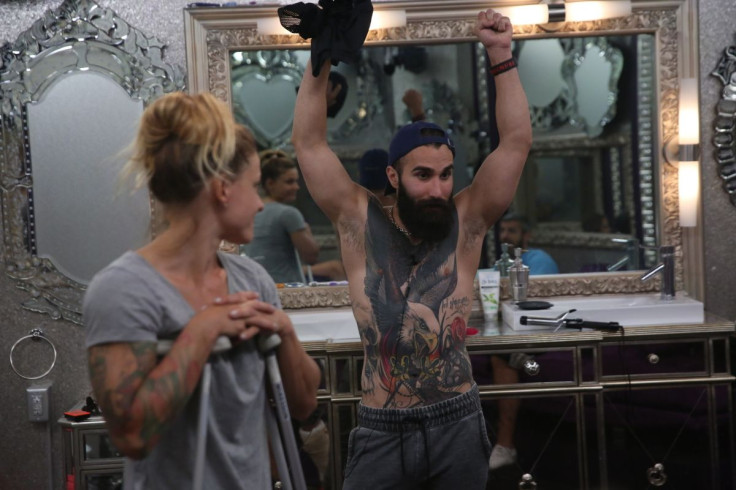 IBT: Paul has been accused of bullying and has also been called this season's "villain" and "puppet master." What are your thoughts regarding these claims?
Abbott: I think that "Big Brother" is a major game to play and it's something that people can't wrap their head around until they are inside the "Big Brother" house. I don't think that Paul ever had the intention of bullying and I don't think he would stand for that. As for puppet master, I believe most people knew that Paul was aligned with everyone and I recruited his expertise appropriately and used it to my own game.
IBT: Overall, what was your biggest game move or strategy that sealed your fate in the top three?
Abbott: Honestly, I think that it was using my ring of replacement to show that I was on Josh's team and was only going to use it if Josh felt we needed to execute his HOH's plan. This moment was the first time that Josh, Paul and I really worked together and saw what we could accomplish together.
IBT: If you were given the chance to return for a future season, what would be your strategy?
Abbott: LOL, no piggy back rides! Seriously, I have a few strategies in mind that I'm keeping to myself....heeeeeey #BB20.
IBT: What advice would you give the celebrity house guests entering the game?
Abbott: Find a way to relieve stress. My primary way was working out and that was taken away from me, I felt this compounded the pressure of the house immensely, and no piggy back rides.
IBT: Is there anything else you would like to add?
Abbott: I'm so grateful to CBS for believing in me despite my hardships and all the fans for their continued love and support. Exiting the "Big Brother" house has been a transition that I'm welcoming with an open mind and open heart.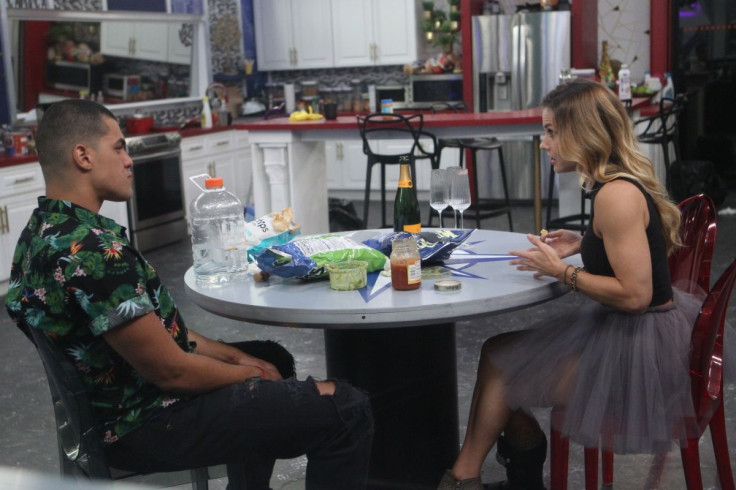 After leaving the reality TV competition, Abbott is set on teaming up with Second Skin, DICK's private label apparel designed for high-intensity athletes, on their upcoming 2018 line. She expressed her excitement over the partnership and said that she is part of the brand's product development process. Abbott will also be launching her supplement line and online nutrition coaching platform in the coming months.
On her Instagram account, the North Carolina resident revealed that she will be also participating in this month's Breast Cancer Awareness campaign. The cause is very close to her heart since her mom, Barbara Nichols, battled and beat cancer in 2015.
© Copyright IBTimes 2023. All rights reserved.