'Biggest' Pro-Trump Rally Expected 10,000 People, Only 300 Showed Up
KEY POINTS
The rally was promoted to be the "biggest patriot rally of the year"
The rally speakers also included Pastor Greg Locke who said he was at the Capitol during the Jan. 6 insurrection
Kentucky authorities reported a seven-day average of 4,059 COVID-19 cases
A pro-Trump rally expected to have at least 10,000 attendees drew less than 500 people in Muhlenberg County, Kentucky, on Friday.
The "We the People Reunion" rally was promoted to be the "biggest patriot rally of the year." It was also set to host several conservative speakers, including MyPillow CEO Mike Lindell, former national security advisor Michael Flynn, American author Candance Owens and Pastor Greg Locke, who had previously admitted to being at the Capitol during the deadly Jan. 6 insurrection.
The rally, which was held at the Muhlenberg County Agriculture and Convention Center, was expected to draw in a crowd of 10,000 people. However, the rally was unable to draw much attendance, 14 News reported.
"Promoters said they expected crowds of around 10,000 people. Fewer than 300 were at the event when 14 News arrived," the outlet said.
Reporters for 14 News also said they were allowed to get some footage of the rally, but were later asked to leave the fairgrounds. They were also denied access to local leaders and organizers for the conservative rally, according to the report.
Some residents voiced concerns over the potential impact of the rally on the state's COVID-19 situation.
"People are getting sick and they're dying," Powderly resident Rhonda Wood told 14 News. "Friends of ours, people we know, and we haven't been able to stop it. We've tried, we've pleaded, we've sent requests - done whatever we could."
As of Sept. 11, Kentucky authorities reported a seven-day average of 4,059 new confirmed COVID-19 cases and 8,076 total deaths. The state also recorded 385 new cases Saturday, bringing the state's total number of infections to 624,189, according to The New York Times.
The state's daily average for hospitalizations also hit 2,516, the highest it recorded since its peak in December, where it recorded 1,000 fewer patients. As of Saturday, only 7% of the state's intensive care beds remained available.
"Our hospital situation has never been more dire in my lifetime than it is right now. We cannot handle more sick individuals," Gov. Andy Beshear, D-Ky., tweeted. "Mask up and get vaccinated."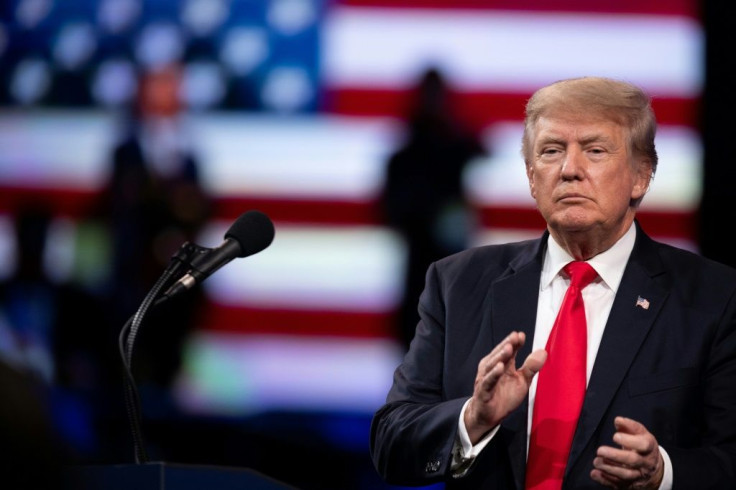 © Copyright IBTimes 2023. All rights reserved.