Bill Cosby Update: 7 Things We Learned About His Prison Stay This Week
Several details about Bill Cosby's stay in prison have emerged recently, giving a glimpse into what his life is like behind bars. To get you up to speed on what you missed, here is everything we learned about Cosby's prison stay this week.
Weight Loss
Cosby, 81, has been losing weight and is now down to 195 pounds, his press spokesperson Andrew Wyatt told WCAU, an NBC affiliate in Philadelphia. He gets up every day at 3:30 a.m. and does situps and pushups in his cell. He has stopped eating bread and dessert, he doesn't drink coffee anymore, and he also rinses his food three times before he eats it to reduce sodium, Wyatt said.
Daily Life
Cosby was recently moved to general population and does have to be accounted for in his cell seven times a day. Cosby has inmates assigned to help him because of his vision problems. He mostly stays separate from the general population, only relying on these inmates for assistance, Wyatt told CNN.
"He does not eat in the area with other residents, he does not have a cellmate, and he does not exercise with other residents," Wyatt told CNN.
Overall, Cosby has told Wyatt that he is having an "amazing experience" in prison.
Visitors
Cosby's wife, Camille Cosby, 74, hasn't visited the former sitcom star in prison since he entered SCI-Phoenix in Pennsylvania four months ago, according to Wyatt. Cosby does talk to his wife three times a day for three minutes, the maximum amount of time he is allowed, Wyatt told WCAU. According to Wyatt, Cosby prefers it this way.
"Right now I'm his only visitor outside of his attorneys, and that's the way he wants it," Wyatt told the news outlet. "She has not visited him. He does not want her to visit him."
Cosby's three daughters have not visited him in prison either, according to the outlet. "He doesn't want to have them in that environment," Wyatt told WACU. "Why put them in that position, to make it turn into some form of a circus?"
Pending Divorce?
Still, there are reports there is trouble brewing for the couple. Radar Online has reported that Camille is currently seeking to file divorce papers to Cosby while he is in prison.
"Camille is actively getting advice from several of the top divorce lawyers in the country," the insider said. "It's only a matter of time before she files the papers."
Camille does live only 30-45 minutes away from the prison but has taken up a swimming regimen that is scheduled during Cosby's free time at the prison, Radar Online also reported.
No Remorse
According to Wyatt, Cosby has no remorse about his prison sentence despite having to serve three to 10 years for drugging and sexually assaulting Andrea Constand at his Pennsylvania home in 2004. The comedian considers himself a "political prisoner" and has compared himself to Gandhi, Nelson Mandela, and Martin Luther King Jr.
"When I visit him, it's nothing sad about it," Wyatt told WCAU. "He's not sad. He's not remorseful, because he did nothing wrong."
Fan Letters
Cosby has received thousands of letters since he arrived at SCI-Phoenix, in addition to thousands of dollars that have been put on his books for him to use while serving his time, Wyatt told WCAU.
Appeal
Cosby is currently awaiting an appeal while in prison. His lawyers have argued that there were 11 alleged errors that affected the decision to put Cosby behind bars, WCAU reported.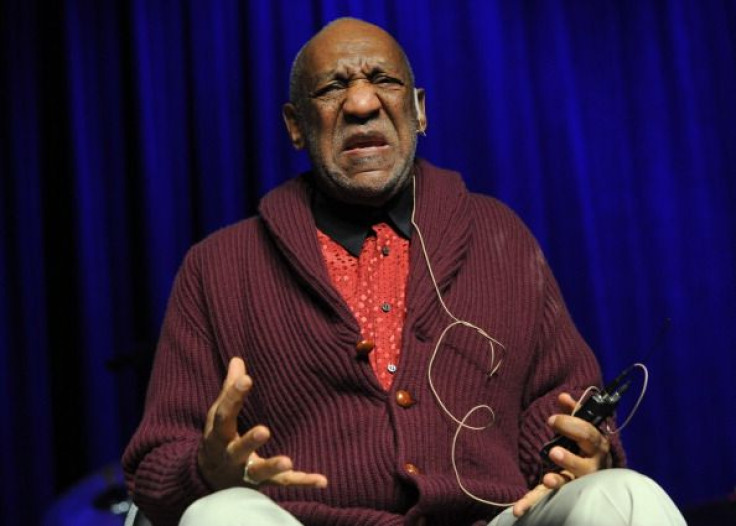 © Copyright IBTimes 2023. All rights reserved.