Bill Cosby Update: Can The Comedian Help R. Kelly?
R&B singer R. Kelly may be getting some help from Bill Cosby. Cosby has offered to pay for Andrew Wyatt to become a crisis manager for the accused Kelly, who is now in jail for unpaid child support, Radar Online reported.
When Cosby saw Kelly's current publicist Darryl Johnson got interrupted and brushed aside during a press conference last week, Cosby reached out to offer his assistance. A Radar Online source said that Cosby told his wife Camille during a phone call that "When R. Kelly gets out, tell him that we will personally pay Andrew [Wyatt] to be a crisis manager for his crisis manager.
"He needs a crisis manager for everyone on his team or he will quickly lose all beliefs in flying. Did you see how his crisis manager was pushed aside like a hobo during his press conference? He's incompetent. There's nothing wrong with being incompetent because you don't have to do as much."
Cosby saw the events unfold with Kelly's publicist on TV as he was eating dinner at the SCI-Phoenix prison where he is being held for sexual assault for three to 10 years.
"That crisis manager is going to get Kelly locked up again!" Cosby said according to the Radar Online source.
Wyatt, who is Cosby's crisis manager and spokesman, told the news outlet after a visit to Cosby at the Philadelphia prison, "R. Kelly will never have a fair trial in the United States. He has been in the court of public opinion, found guilty, all because of a Lifetime documentary."
Wyatt told The Blast that he is already in talks with Kelly to form a deal to join his team, which he said has similarities with Cosby's case. He told the news outlet that he thinks that there are people that have an "axe to grind" by convicting "black men in the court of public opinion."
He also said, he wants to prevent a "public lynching of a successful black man in America" as he feels there is a "racist war" to be fought for the singer.
Kelly has been charged with 10 counts of sexual abuse. He denies the charges against him.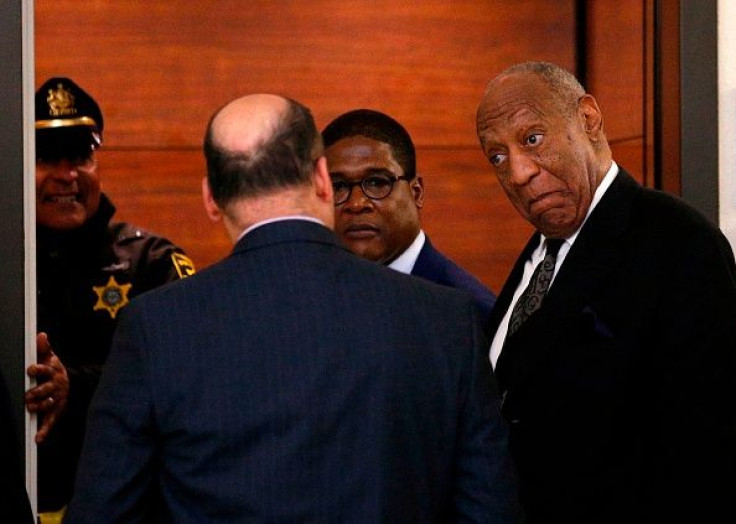 © Copyright IBTimes 2023. All rights reserved.