Birth Control: Monthly Pill Can Replace Daily doses
The birth control pill a.k.a. the morning after pill remains one of the most common contraception methods in the United States. According to the Centers for Disease Control (CDC), around 12.6 percent of women between the ages of 15-49 used the oral contraceptive pill, which is more than the use of male condoms (8.7 percent).
The effectiveness of the birth control pill depends on whether it is taken every day– around 9 percent of women taking the pill become pregnant every year because of missing doses.
Researchers at MIT have found a solution to the issue – they have created an oral contraceptive that needs to be taken just once a month and can effectively reduce unintended pregnancies occurring from missed doses. The monthly birth control will also have fewer side-effects than the daily pill, the researchers claim.
"We are hopeful that this work—the first example ever of a month-long pill or capsule to our knowledge—will someday lead to potentially new modalities and options for women's health as well as other indications," Robert Langer, the David H. Koch Institute Professor at MIT, told MedicalXpress daily Wednesday.
The pill is actually a gelatin-coated capsule, which can carry three weeks-worth of contraceptive. It remains in the stomach after getting digested and gradually releases the drug, achieving the same concentration in the bloodstream as the daily dose. It is based on the star-shaped drug-delivery system designed by MIT– a pill that opens up in the form of a star, once it is swallowed. It can remain in the digestive tract for weeks and the star-shaped structure can slowly release its payload.
The researchers have developed hard materials that can survive inside the digestive system and tested them by soaking the pill in highly-acidic simulated gastric fluid. Once the contraceptive is released over a period of three-four weeks, the capsule breaks down and exits the body via the digestive tract.
The work behind the system has been funded by the Bill and Melinda Gates Foundation. The philanthropic organization has provided Lyndra Therapeutics with a $13 million grant to develop the pill. It is aimed at improving contraception for women, especially in developing countries. It can make it easier for women to go to school and financially support their families while having an active sex life.
According to the World Health Organization (WHO), 214 million women of reproductive ages in developing countries don't have access to modern birth control methods such as oral contraceptives.
"Coming up with a monthly version of a contraceptive drug could have a tremendous impact on global health. The impact that oral contraceptives can have on human health and gender equality cannot be overstated," Ameya Kirtane, a senior postdoc at MIT's Koch Institute for Integrative Cancer Research and one of the lead authors of the research stated.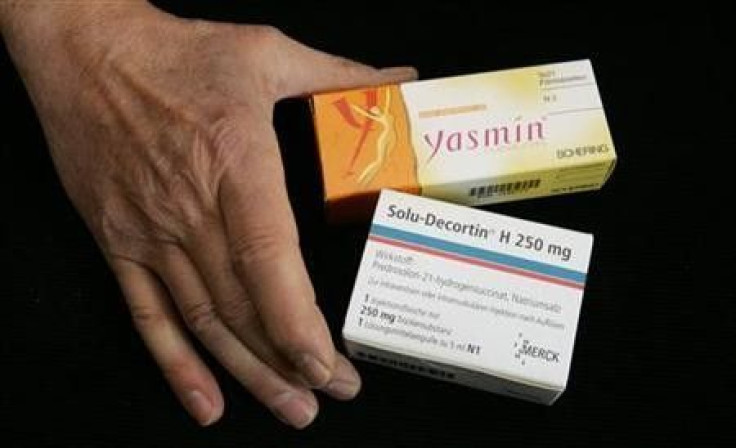 © Copyright IBTimes 2023. All rights reserved.