Bitcoin Falls But Refuses To Trade Below $30,000 Price Level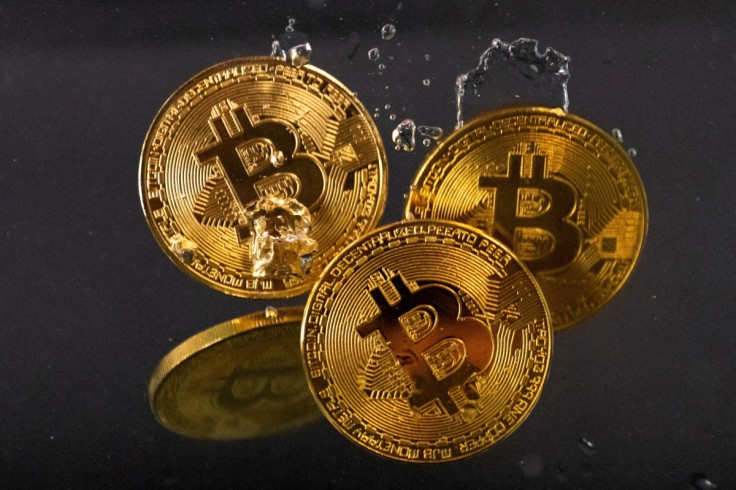 KEY POINTS
Bitcoin reached the highest year-to-date price of $31,500 last Thursday
But it plummeted below the $30,000 price level on Friday
Bitcoin saw a 0.33% gain and was trading in the green zone at $30,373.71 as of 2:27 p.m. ET on Monday
Bitcoin, the world's largest crypto asset by market capitalization, plummets at the start of this week but refuses to trade below the $30,000 price level as appetite among traders dampens.
Bitcoin saw a 1.5% loss last week when it closed at $30,150 from around $30,600, which erased the gain it recorded last Thursday when it reached the highest year-to-date price of $31,500.
Last week's surge in the price of the world's largest crypto asset by market capitalization was propelled by the bullish remarks of BlackRock CEO Larry Fink when he described Bitcoin as "digital gold" in an interview.
BlackRock, the New York-based multinational investment company, is currently applying for a spot Bitcoin ETF approval from the U.S. Securities and Exchange Commission (SEC) and has re-filed its application following the commission's comment that the documents are "inadequate."
While Bitcoin enjoyed a high price last Thursday, it nosedived under the $30,000 threshold and traded at $29,700.
It quickly recovered, however, and traded above the $30,000 price level and held that position during the weekend.
The apparent reason for the fall of the price of the world's largest crypto asset by market capitalization could be "attributed to the data released concerning the US non-farm payrolls in June. Private payrolls jumped by 497,000 jobs last month against an expected increase of about 230,000," Matteo Greco, research analyst at the publicly listed digital asset and fintech investment business Fineqia International said in a note shared with International Business Times.
"Even though this data seems to be positive it represents a potential red flag for financial markets. These numbers show how the labor market in the US remains stronger than expected despite the high-interest rates set by the Federal Reserve," the research analyst added.
"A stronger labor market increases the chances for new growth of inflation, which could force the Fed to keep increasing interest rates, in contrast with the decision of leaving rates unchanged in the last FOMC meeting," Greaco explained, adding that "the market now anticipates a new 25 bps increase at the next FOMC meeting, set for the end of July."
Further, the research analyst noted that "the rate hike is expected with a 92.5% probability, against a 7.5% chance of interest rates remaining unchanged. Financial asset prices decreased as a consequence of portfolio and risk adjustment of investors in response to this central bank action."
Bitcoin saw a 0.33% gain and was trading in the green zone at $30,373.71 with a 24-hour trading volume up by 38.37% at $10,782,377,720 as of 2:27 p.m. ET on Monday, based on the latest data from CoinMarketCap.
© Copyright IBTimes 2023. All rights reserved.