Do Kwon May Have Outside Help As $18M In Stablecoins Left Controversial Wallet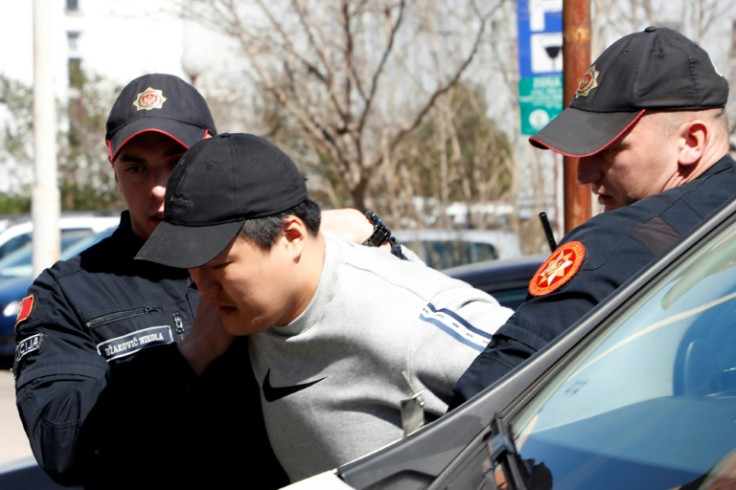 KEY POINTS
On-chain data revealed that the wallet linked to Kwon moved 5,292 BTC last week
The wallet also drained all of its USDC stash
The stablecoins were transferred into various cryptocurrencies
While Do Kwon, the CEO of the blockchain firm Terraform Labs (TFL), is still locked up in Montenegro over possession of fake documents, a cryptocurrency wallet linked to him was seen moving $18 million in USD Coin (USDC) last week. Apart from that, 5,262 bitcoins were also moved on the same day, triggering speculations that the disgraced crypto mogul may have outside help.
One of the best features of crypto transactions made on the blockchain is that anyone can view on-chain data or transactions that are verified and recorded on block explorers like Etherscan or BscScan.
Aside from using on-chain data to analyze market behavior and price movement, it is also an online ledger that details every transaction.
Over the past months, several on-chain transactions indicate that funds from the wallet linked to Kwon have been moved to another crypto wallet based on on-chain data.
Data showed the controversial wallet moved 5,292 bitcoins last Monday and also transferred $18 million in USDC to an anonymous wallet.
The stablecoin was converted into "4m aEthUSDC, 12 WBTC, 454 ETH, 500 stETH, and 1.5m DAI," said Cho Jae-woo, who heads the blockchain data lab at South Korea's Hansung University.
After converting the stablecoin into various cryptocurrencies, on-chain data revealed that $5.4M USDC and $1M DAI were sent to another address, which according to the South Korean professor "were subsequently used as liquidity in CRV pools."
These transactions will make it impossible for authorities to "freeze" Kwon's USDC, Cho noted.
Kwon made headlines once again last week when it was reported that 5,292 bitcoins worth around $160 million were transferred to an anonymous wallet, which was first spotted by blockchain tracker and analytic system Whale Alert. It tweeted that the transactions were made between two unknown wallets.
Since the transactions took place while Kwon was in jail, speculations are rife that he has outside help moving the funds to beat the time before authorities freeze the assets.
"It seems [Kwon] had an aide outside of jail — [moving funds] is possible if he had previously handed over his private keys when he got out on bail the last time or by some other means," the professor said.
Prof. Cho's observation aligns with what Dan Sunghan, director of the financial crime investigation bureau at the Seoul Southern District Prosecution Service, disclosed in an interview in June.
"We're assuming that Do Kwon, or someone under his direction, took out the amount and moved it to another wallet, not to Sygnum (the Swiss bank where 10,000 BTC were moved) and cashed it out somewhere else," the director said at the time.
© Copyright IBTimes 2023. All rights reserved.