Bitcoin Price Predictions 2018: What Experts Forecast For Cryptocurrency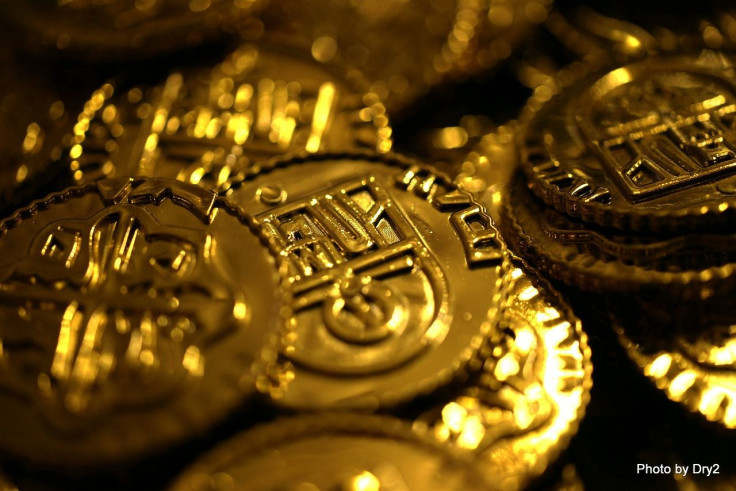 Bitcoin aficionados got an unexpected Christmas gift from the universe this year when bitcoin prices suddenly dropped below $13,000 last weekend then buoyed back up to around $15,800 by Wednesday morning. Many tokens across the cryptocurrency market fluctuated along with bitcoin, such as litecoin and monero. Veteran traders saw this as an opportunity to "buy the dip," or stock up on digital loot .
Most experts predict bitcoin prices will continue to oscillate wildly in 2018. Financial analyst Ronnie Moas, founder of Standpoint Research, reportedly predicted bitcoin prices will hit $28,000 in 2018. Julian Hosp, co-founder of the cryptocurrency startup TenX, told CNBC he expects bitcoin will fall as low as $5,000 this upcoming year yet also soar as high as $60,000.
Bitcoin veterans tweeted holiday warnings for newbies to remember the context of bitcoin's price changes.
"We'll see the volatility clean up a little bit as the technology starts to mature," Nathan Ross, co-founder of the blockchain startup Synapse, told International Business Times. "I see over the next four quarters it [bitcoin] continue to go up... when we see bitcoin go up by 10 percent, all the altcoins like Ethereum and litecoin, over the next few weeks they have a change that kind of matches that. So it will only grow the entire community."
There are groundbreaking technical updates on the way, such as the Lightning Network scaling solutions and the Deluge Network, which will allow bitcoin users to directly participate in initial coin offerings without first converting bitcoin into Ethereum-based tokens. Andy Bromberg, CEO of the ICO platform CoinList, told IBT the Lightning Network plus increased attention from regulators will both have widespread impacts across the cryptocurrency industry. Bitcoin futures, blockchain-based derivatives, already made a splash with traditional players when they debuted in early December.
Meanwhile, mainstream financial institutions are rapidly adopting bitcoin's foundational blockchain technology. The Australian stock exchange, for example, plans to switch to a blockchain system for settlement and clearing in 2018. "The movement of institutional capital into the space in all forms... endowments, hedge funds, etc., is something that is giving me a lot of hope in 2018," Bromberg said. "Bitcoin and a lot of these other tokens have incentive layers on top of networks... I certainly see the widespread adoption of blockchain technologies as being beneficial to the uptake of cryptocurrencies that sit on top of these networks as well."
Most experts predict bitcoin prices will continue to rise, albeit with temporary dips, throughout the first few months of 2018. This will drive up prices across the broader cryptocurrency ecosystem. "I think going into 2018 you'll see a lot more diversification, on the part of professional investors in crypto," Alexander Kravets, a veteran Wall Street trader turned CEO of the cryptocurrency startup XTRADE.IO, told IBT. "You'll see less allocations in bitcoin and more allocations in alternative currencies, which is why you see a lot of run up on a lot of those. You'll also see a lot more retail investment."
Many experts, Kravets and Bromberg included, expect to see more legitimate infrastructure projects and products tailored to the cryptocurrency market in 2018, in stark contrast to this year's publicity stunts. For example, the Long Island Iced Tea Corporation randomly added "blockchain" to its name and boosted stock prices in Q4. Bromberg said new adopters are learning how to ask more thoughtful questions about cryptocurrency and blockchain-based products. "The thing that's most concerning to me is the signal to noise ratio," Bromberg said.
"Next year, we'll see some of these [legitimate] projects come to fruition, which will be exciting," Kravets added. "It will separate some of the wheat from the stalk when it comes to the ICO market...it will be a year of actual products from the ICO space as opposed to promises." Bromberg said the same concept applies to open source projects like bitcoin and monero as well. Yet he warned that misunderstood blockchain industry buzz, such as the iced tea company stunt, could continue to have a destabilizing effect on market prices as the cryptocurrency boom spreads.
All things considered, cryptocurrency experts expect bitcoin prices will continue to rise as these technologies achieve broader adoption through diverse use cases. "That will be great for legitimizing the space," Kravets said.
© Copyright IBTimes 2023. All rights reserved.