Black Friday 2011 Petition to Target Garners 200,000 Signatures, Spurs Copycats at Other Stores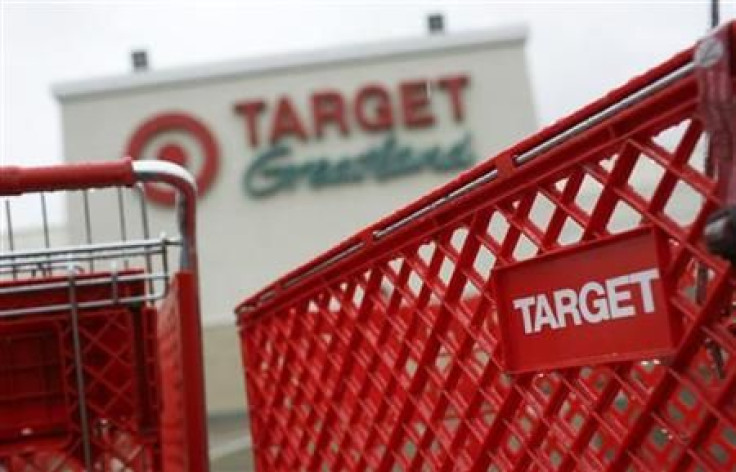 Anthony Hardwick's tongue-in-cheek goal was 300 million signatures -- a signature from the entire United States population -- for a petition to Target president and CEO Gregg Steinhafel.
Realistically, though?
I thought, if I get my mom, dad and fiancée to sign this, then I'm doing pretty well, Hardwick said.
About 200,000, then, wasn't a bad reality.
On Nov. 3, Hardwick started the petition, entitled Tell Target to Save Thanksgiving, on Change.org. The petition came in response to what Hardwick said was a late decision by Target to push up its Black Friday hours to start at midnight, compared with a starting time of 4 a.m. in 2010.
That requires employees on the first shift to be at work by 11 p.m. on Thanksgiving. And Thanksgiving, he said, is a family day that shouldn't be interrupted by the frenzy of Black Friday.
I'm a hard-working guy, Hardwick said in a phone interview with IBTimes. I will work all day long as long as I view the cost benefits to be worthwhile. But when you're cutting into my Thanksgiving, my family is very important to me.
I want to be with my family. By asking me to be in the store at 11 p.m., you're cutting into my family time. That's just not cool in my book.
Hardwick's petition is one of more than 150 that have sprung up with more retailers announcing midnight Black Friday openings, said Brianna Cayo Cotter, director of communications for Change.org. Employees from such companies as Best Buy, Wal-Mart, Macy's, Kohl's and Toys 'R' Us have all started petitions expressing their displeasure with Black Friday hours.
On Monday, Target employee Seth Coleman delivered signatures from about 190,000 people to protest stores opening at midnight. Online, the petition has garnered almost 199,000 e-signatures as of Wednesday afternoon.
Target, Best Buy, Macy's, Kohl's, Gap, Old Navy and Banana Republic are all opening at midnight Friday, which marks a shift from previous-year openings, typically around 3 or 4 a.m. at the earliest. Wal-Mart and Kmart will both be open on Thanksgiving Day.
Retailers are trying to capitalize on what they say is increasing consumer demand for earlier hours, during the start of a holiday shopping period that typically accounts for nearly 20 percent of year-long sales.
In an email to IBTimes, Target manager of communications Molly Snyder said the company does our best to work around the schedules of all of our team members, making every effort to accommodate their requests. She said the company also has to take into account the demand from customers.
In a statement, Target executive vice president Tina Schiel said: We respect the right of all of our team members to express their opinions ... Opening at midnight on Black Friday wasn't a decision we took lightly. We heard from our guests and talked to our teams, seeking to understand how changing the hours would impact them. We heard overwhelming support for the earlier opening.
With the overwhelming amount of attention and signatures on his petition, it's a statement that Hardwick finds hard to believe. Hardwick, 29, has worked as a parking attendant for three years at a Target in Omaha, Neb., and makes $8.50 an hour. He graduated in 2009 from Park University in Kansas City with a degree in public relations, but hasn't been able to find a job in the field.
But even with his lower standing in the company, he has always heard about Target's pledge of an open-door policy with its employees. This petition, he said, serves as an example of how that policy is flawed.
Target said they spoke to team members, Hardwick said. I'd like to know who they spoke to. Who are these mysterious team members they talked to that said they want to give up their Thanksgiving? I don't believe it.
Hardwick admits to receiving both the inspirational attention as well as the brunt of criticism.
There have been emails from people saying, 'I wish I wasn't full time. I'd be right there with you,' he said. And then there are emails that have been, 'You're an ignorant communist union organizer, and I hope you burn in hell on Thanksgiving.'
It's run the gamut. It's been a lot of emotions coming across the Internet, he added.
But the inspiration has reached employees of other companies.
Rick Melaragni was fed up, too. He has worked at Best Buy for eight years, and was this year scheduled to work a hero shift on Black Friday -- from midnight to noon. He was told this, he said, two weeks before Black Friday.
Inspired by Hardwick's petition, he started one of his own on Change.org. So far, the petition Push back the opening of Best Buy retail stores on Black Friday to 5 a.m. has received 15,488 signatures. More have approached him at work -- fellow employees and customers alike -- and have expressed support.
I had no intention of getting all this attention, Melaragni said in a phone interview. I wanted to show the company, hey, 300 employees are not cool with this. And it seems like 50,000 people are not cool with this.
In a statement regarding its Black Friday midnight opening and its effect on employees, Best Buy said it made the decision because of customers' demand -- to Best Buy and to its competitors.
We know this decision changes Thanksgiving plans for some of our employees, and we empathize with those who are affected, the statement read.
We take input from our employees seriously; we will continue to connect with them, to listen to their concerns, and to consider their input in our approach to this and future holiday seasons, it added.
Target, Best Buy and the other companies targeted still plan openings as originally scheduled. But Hardwick said he thinks the protest has made companies aware of thousands of employees' feelings.
Hardwick's solution? Companies should open whenever they want, as long as they institute a request-off program for workers wishing to spend time with family on Thanksgiving. To fill shortcomings, the company would hire temporary or seasonal workers from the pool of unemployed.
The petition is about families and Thanksgiving, Hardwick said. My original intention was always to try and give Thanksgiving to hard-working people.
© Copyright IBTimes 2023. All rights reserved.