Black Girls Code Founder Fired After Complaints Of Alleged Misgendering And Toxic Environment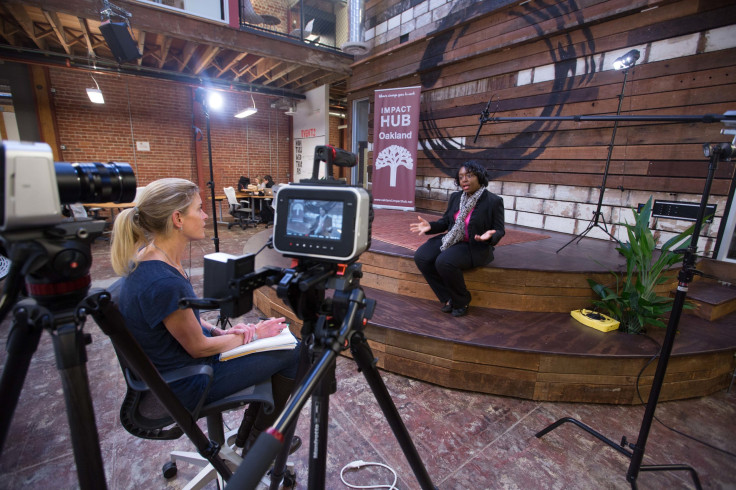 KEY POINTS
The BGC said Bryant's removal was 'in the best interests of the organization'
Bryant denied accusations that she fostered a toxic work environment
Bryant has since filed a lawsuit against the BGC board, alleging wrongful removal
San Francisco-based non-profit Black Girls Code (BGC) has officially fired its CEO, Kimberly Bryant, after complaints alleging that the organization's founder misgendered a staff member and established a toxic work environment. The electrical engineer has, however, made it clear she will not step down without a fight and has filed a federal lawsuit against BGC's board of directors.
In a statement to TechCrunch on Wednesday, a spokesperson for Black Girls Code said the organization "believes the decision to remove Ms. Bryant as CEO and as a board member is in the best interests of the organization, the girls it serves, its employees, and its donors." The non-profit has been providing technology education to African-American girls since it was founded by Bryant in 2011.
Bryant was first indefinitely suspended eight months prior to Wednesday's confirmation about her being fired from her post as the CEO and as a board member. In late December, five former BGC employees who spoke to TechCrunch on condition of anonymity due to fear of retaliation said that the board of directors decided to launch an investigation into the group's work environment after a summer of multiple resignations.
Two former employees told the outlet that Bryant's leadership style was "rooted in fear." They said there were times Bryant publicly spoke out against managers during meetings and the former BGC CEO reportedly told a manager to "go back to school." Bryant has denied the accusations.
A former employee also told the outlet that there were lapses in BGC's onboarding process, explaining that "people stayed because they figured out the workarounds." One former employee said that "to work for an organization that is trying to change how you are treated, valued and appreciated – and when that doesn't happen again – it's really a particular kind of betrayal."
Around mid-December, Bryant revealed on Twitter that she had been blocked from accessing her work e-mail. "It's 3 days before Christmas and you wake up to discover the organization YOU created and built from the ground up has been taken away by a rogue board with no notification," she tweeted.
Bryant filed a lawsuit against the BGC board last week, alleging that she was wrongfully removed from the organization. In the lawsuit which was seen by Inc., Bryant alleged that the board of directors transferred her Wells Fargo account to themselves. She further alleged that board member Heather Hiles decided to be more active at the organization after the non-profit saw rapid growth over the years.
Black Girls Code said in a statement to Inc. that Bryant's allegations in her lawsuit "are false, and BGC intends to vigorously defend itself against those claims." BGC said the Wells Fargo account Bryant alleged was taken from her "is not her personal account." The organization noted that donations to the BGC "belong to the organization, not to Ms. Bryant personally."
On Saturday, Black Girls Code said in a Twitter statement that "the mission remains the same." The organization also thanked Bryant for her contributions to the non-profit.
The next day, Bryant tweeted that she was "ousted without not a penny of severance offered." Nicole Tinson, the CEO of student connections provider HBCU 20x20, said it was Bryant who "believed in the abilities of young Black girls" when no one did, adding that she was saddened by the news of her removal.
© Copyright IBTimes 2023. All rights reserved.