The Black Keys Comment On 'Unpleasant' Experience Of Inducting Steve Miller Into The Rock And Roll Hall Of Fame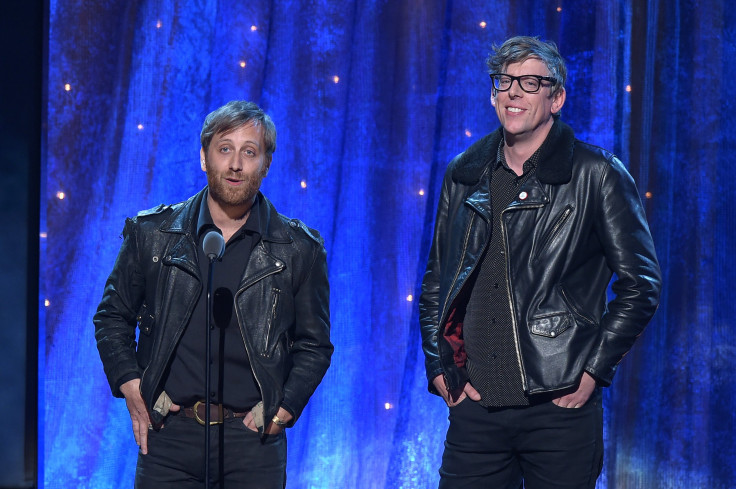 The Black Keys are speaking out after announcing legendary musician Steve Miller's induction into the Rock and Roll Hall of Fame at the Barclays Center in Brooklyn, New York, on Friday. Guitarist Dan Auerbach was initially thrilled to participate, as he'd grown up idolizing the "Joker" singer — but his feelings were changed drastically by actually meeting him.
In an interview with Rolling Stone, Auerbach, 36, was asked to discuss Miller's claim that the induction process was "unpleasant." He told the magazine that, for him and drummer Pat Carney — who was also involved in the ceremony — the worst part was being around the 72-year-old rocker. Miller reportedly made little effort to learn who the Black Keys members were and didn't seem grateful that they'd volunteered to present him with the honor. The pair told the publication they had such a bad taste in their mouths from meeting Miller that they left the arena midway through his performance. Auerbach added that the experience was especially "disappointing" because he'd committed to flying to New York — hundreds of miles away from his family in Nashville, Tennessee — to be there, for Miller to be less than appreciative.
"Pat and I were both definitely disappointed, to say the least. But you never really know what to expect when you meet quote-unquote 'superstars.' Rock and roll superstars, it used to be different for them. Playing stadiums and selling millions and millions of albums. It's almost like he doesn't have respect for the younger generations and how hard it is in the business today," Auerbach explained. "When he made his first record, he did it at Olympic Studios with Glyn Johns. Pat and I made our first record in the basement with broken gear."
Miller expressed his discontent with the Rock and Roll Hall of Fame shortly after being added to the long list of musicians honored. Backstage at Barclays Center on Friday, he told reporters that the induction process should be completely overhauled. He told Rolling Stone reporters that he felt the experience wasn't "artist-friendly," complaining about having little say in whom he was allowed to invite, how long he was allowed to perform and what song he chose. Miller said the induction was "harder than doing a 20-city tour," though the whole thing felt very "amateur" to him.
Miller has yet to respond to the backlash from the Black Keys.
© Copyright IBTimes 2023. All rights reserved.