Black Keys Divorce: Dan Auerbach's Estranged Wife Stephanie Gonis Wins $5M, 'Lock Of Bob Dylan's Hair' In Divorce Settlement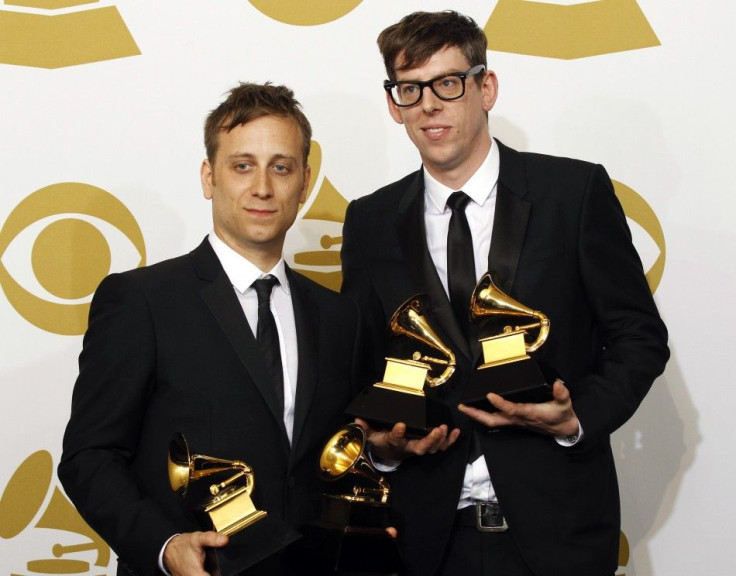 Divorce settlements are rarely pretty, but the one currently being negotiated between Black Keys front-man Dan Auerbach and his soon-to-be ex-wife, Stephanie Gonis, has gotten especially hairy. According to court documents allegedly leaked to TMZ, Gonis will receive more than $5 million in the settlement, along with a lock of Bob Dylan's hair.
The report made no mention of exactly how Auerbach came into possession of the odd relic, but it was apparently referenced among the list of shared assets as "Bob Dylan Hair." Gonis will also get to keep the couple's Toyota Highlander and one of their shared homes.
Auerbach announced that he planned to divorce Gonis in February, but the divorce seemed to escalate in August when a series of shocking details were leaked to the press. According to TMZ, Auerbach claimed in court documents that Gonis had been suicidal and had attempted to kill herself twice in one day in front of the couple's 5-year-old daughter, Sadie.
In the first attempt, Gonis allegedly cut gashes in her legs and ankles while their daughter was present; in the second, she set fire to their house. In response, Gonis' lawyer produced legal documents claiming Auerbach had been abusive toward her and alleging that the act of self-harm had been the product of that abuse. Gonis also alleged that the fire had been an accident, and not a suicide attempt.
Gonis said she had received treatment at a residential facility. A judge temporarily granted Auerbach custody of Sadie, while Gonis is allowed supervised visits. The judge added that Gonis' additional parental rights would be revisited when she is able to convince the court she is mentally stable and not a risk to her child.
The disturbing allegations echo another rock musician's very public split. White Stripes' guitarist Jack White, who famously slammed Auerbach in an e-mail his ex-wife Karen Elson made public, is also involved in a custody battle over his children. Elson recently obtained a restraining order against White after accusing him of harassment.
"Wife fears for her and the children's safety as a result of this harassment," the restraining order said. It claimed White had reached out to Elson's paralegal "in an inappropriate and aggressive manner."
In addition to alleging White has a violent temper, Elson also claimed White pressured her to switch their children out of a class they shared with Auerbach's child. In the e-mail, White wrote, "My concern with Auerbach is because I don't want the kids involved in any of that crap. That's a possible 12 f---ing years I'm going to have to be sitting in kids chairs next to that a--hole with other people trying to lump us in together. He gets yet another free reign to follow me around and copy me and push himself into my world."
© Copyright IBTimes 2023. All rights reserved.