'Black Panther' Footage Screened At Marvel's Los Angeles Office, First Trailer Due In Summer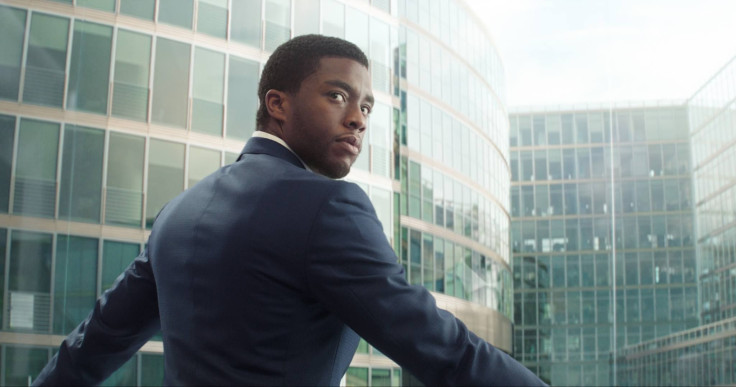 There is good news and bad news for "Black Panther" fans. The good news: Marvel showed the first footage of the upcoming movie on T'Challa (Chadwick Boseman) at its Los Angeles office yesterday. The bad news: It was a special screening for the press.
Fret not, Marvel announced that the first trailer of the movie will be released this summer. Which means, we will soon get a peek into the life of the Wakandan King.
At the special open house, the comic book giant also announced that it will be present both at Disney's D23 Expo and at San Diego Comic-Con. Yay!
"Black Panther" ushers in the third phase of the Marvel Cinematic Universe (MCU). The film is directed by Ryan Coogler and stars Boseman as the African monarch, Lupita Nyong'o as Nakia, Danai Gurira as Okoye, a member of the Dora Milaje (the king's female bodyguards), Martin Freeman as Everett Ross, Angela Bassett as T'Challa's mother Ramonda, Forest Whitaker as Zuri, Florence Kasumba as Ayo and Andy Serkis as arms dealer Ulysses Klaue.
READ: Everything we know about "Black Panther" so far.
The footage, that was described extensively by IGN, kicked off with Nakia taking out a group of soldiers using marital arts. Next, members of the Dora Milaje are seen heading to the Warrior Falls for T'Challa's coronation. Even Nakia is seen riding on a boat to Wakanda for the king's coronation.
Then, a glimpse of T'Challa's coronation is seen which includes him being shirtless and carrying a ceremonial weapon. Zuri declares that T'Challa now has the power of the Black Panther.
However, the video wasn't all set in the African country. There is a car chase scene and the King of Wakanda even visits his sister at the Wakandan Design Center. The open house that was hosted by Marvel Studios also showed a scene of the newly minted king at a casino and an exchange between Ross and Klaue.
"Black Panther" hits theatres on Feb. 16, 2018.
© Copyright IBTimes 2023. All rights reserved.