'Black Panther: Wakanda Forever' Trailer Sparks Recasting Debate On Twitter
KEY POINTS
Marvel dropped the first trailer for "Black Panther: Wakanda Forever" at San Diego Comic-Con Saturday
Some fans said they wish the production had recast Chadwick Boseman's character T'Challa in the sequel
Others insisted that recasting the role was unnecessary as there are many stories to tell about Wakanda even without T'Challa
Marvel has released the first teaser trailer for "Black Panther: Wakanda Forever."
The trailer for the sequel to the smash-hit 2018 film "Black Panther" was released during a panel at San Diego Comic-Con Saturday.
In the clip, Chadwick Boseman's character T'Challa/Black Panther made a brief appearance as a mural flashed up while Angela Basset's character Queen Ramonda was delivering an emotional speech: "I am queen of the most powerful nation in the world and now my entire family is gone. Have I not given everything?"
Boseman died of colon cancer at age 43 in August 2020. The actor privately battled cancer for six years and was already sick when he filmed the first movie.
The release of the trailer brought to the attention of Marvel fans the topic of recasting the Wakandan king in the sequel. Some wished that the role had been recast as they felt that there were more stories to tell about T'Challa.
"A Black Panther film with no Black Panther. I agree with everyone else, recasting should've happened. T'Challa has way too many stories to tell. (Don't give me the 'but there was a Panther in the last shot for one second')," one Twitter user wrote.
"If you're really familiar with the comics, then you'll know T'Challa and Namor had so many meaningful stories, and recasting should have happened. The next one maybe can have this storyline, but give us a T'Challa and Namor movie first," another tweeted, referring to Tenoch Huerta's character Namor, the king of a hidden undersea nation, who will make his debut in "Wakanda Forever."
"This does look promising, but they still did a disservice to legit fans when they did not recast T'Challa because he still had a story to tell and people to protect and a kingdom to lead and foes he needed to face. This was indeed a spit in the face of [character creator Jack Kirby] and [writer-editor Stan Lee]," a third user wrote.
But other fans expressed support for the company's decision not to recast Boseman's character. Some also pointed out that Black Panther is a mantle and not a character.
"I just feel like recasting a character whose face is already known to the MCU and whose actor sadly passed away would feel wrong. Not saying that there shouldn't be another Black Panther, but having another T'Challa would feel less genuine than passing on the mantle," one wrote.
"Black Panther is not just one person, it's a mantle that goes from person to person," another netizen commented.
"There are plenty of stories of Wakanda to tell without T'Challa. The major loss is that, without T'Challa, there's no easy tie-in to return the X-Men/Fantastic 4 to the MCU," a different user wrote. "Wakanda is the focus and should be the focus of the franchise going forward."
A synopsis of "Black Panther: Wakanda Forever" stated that the characters "must fight to protect their nation from intervening world powers in the wake of King T'Challa's death," according to People.
"As the Wakandans strive to embrace their next chapter, the heroes must band together with the help of War Dog Nakia (Lupita Nyong'o) and Everett Ross (Martin Freeman) and forge a new path for the kingdom of Wakanda," the synopsis continued.
Bassett previously commented on the decision not to recast T'Challa in the sequel and Disney's announcement that "Black Panther 2" will focus on the other aspects of the technologically advanced African nation of Wakanda.
"That's interesting," she told Entertainment Tonight in January 2021. "Well I had not thought about that idea, but of course it is Wakanda and they are, in terms of technology, they are so far ahead of the rest of the world that they would be able to bring some of that."
In addition to Bassett, Huerta, Nyong'o and Freeman, the upcoming movie also stars Winston Duke, Danai Gurira, Florence Kasumba, Letitia Wright, Michaela Coel, Dominique Thorne, Mabel Cadena and Alex Livanalli.
"Black Panther: Wakanda Forever" will hit theaters on Nov. 11.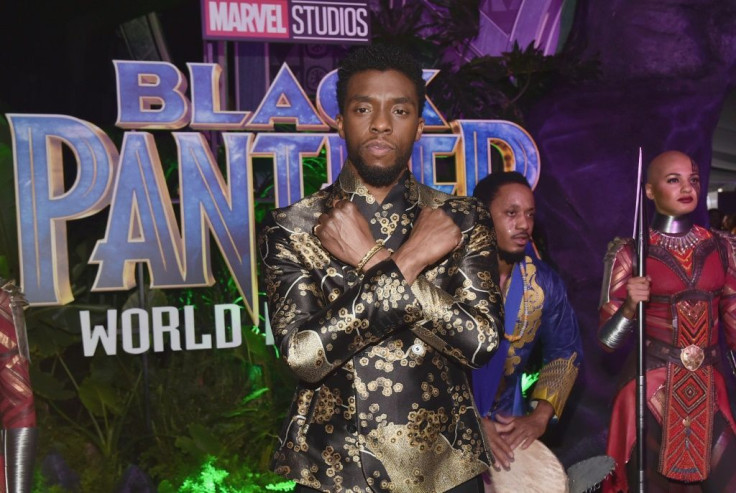 © Copyright IBTimes 2023. All rights reserved.