Black Votes Matter: In South Carolina, Hillary Clinton Outperforms Obama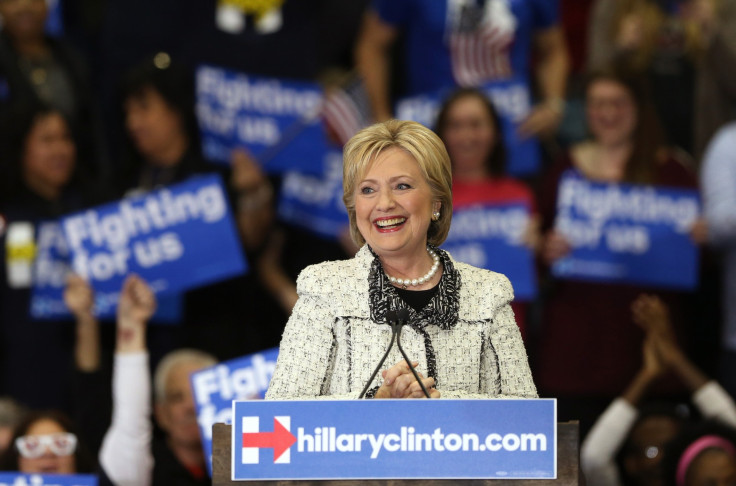 South Carolina could not have looked more perfect for Hillary Clinton on Saturday night. When the former secretary of state scored an overwhelming victory over Bernie Sanders, African-American voters made up a larger portion of the state's Democratic primary electorate than they did in 2008, according to exit polls reported by CNN. And they loved Clinton.
In 2008, when then-Sen. Barack Obama was running against Clinton and beat her in the state, black voters made up 55 percent of the electorate. This time around, exit polls showed African-Americans accounted for more than six in 10 voters. Obama won 78 percent of the black vote to Clinton's 19 percent in the 2008 South Carolina primary, while exit polls show Clinton with 87 percent of the black vote to Sanders' 13 percent.
The numbers may seem surprising given how many African-Americans turned out nationally for Obama in 2008. However, as the New York Times pointed out this week, the nonwhite percentage of the South Carolina Democratic primary electorate that year was actually lower than it had been in previous years. That is likely because Obama also attracted white voters in 2008, who may have voted Republican this time around, voting trends suggest.
Clinton won nearly all demographics in South Carolina, but her win was helped by the significant portion of the electorate who were African-Americans. She has led among African -Americans — and thus overall in the Palmetto State — for months, and exit polls Saturday night also showed her winning the demographic decisively.
Among black voters over 65, Clinton beat Sanders 96 percent to 3 percent, according to NBC News exit polls. She has often done well among older voters, so this number was not surprising. Clinton typically does well among older women, and there have historically been far more black women voters in South Carolina Democratic primaries than men.
Ahead of Saturday, Clinton campaigned in the Palmetto State with a group of black mothers who lost children to violence or encounters with law enforcement over the last year. In South Carolina, many older voters remember Clinton as first lady of the country and still like her husband from when he served in the White House during the 1990s.
"People say she ran the governor's office in Arkansas," Mary Sobah, a black retired nurse in South Carolina, told the New York Times this week. "She's been first lady, and she's been secretary of state. And according to her book, she visited 124 countries, so she knows world leaders and they know her."
But Clinton's win wasn't limited to older voters as it has been in some of the earlier nominating contests. While Sanders has aggressively tried to woo young black voters in recent weeks by focusing on how his economic message would help marginalized communities and emphasizing his record on civil rights, he lost the demographic on Saturday, according to exit polls.
Clinton won black voters under 30 years old 56-43 percent, NBC News' exit polls showed Saturday night. If these numbers hold once all votes are counted, this will be an important moment for Clinton as she seeks to continue winning black voters and expanding her coalition next week on Super Tuesday, when 11 states cast their ballots and more than 800 delegates will be awarded.
Sanders was likely hoping to show that he could win over the younger demographic in South Carolina just as he did in Iowa, New Hampshire and Nevada. In the first three nominating states, Sanders won young voters by wide margins.
© Copyright IBTimes 2023. All rights reserved.
FOLLOW MORE IBT NEWS ON THE BELOW CHANNELS