BlackBerry 10 Rumored To Hit UK Tomorrow: Allegedly Leaked Vodafone Document Spills Z10 Launch Plans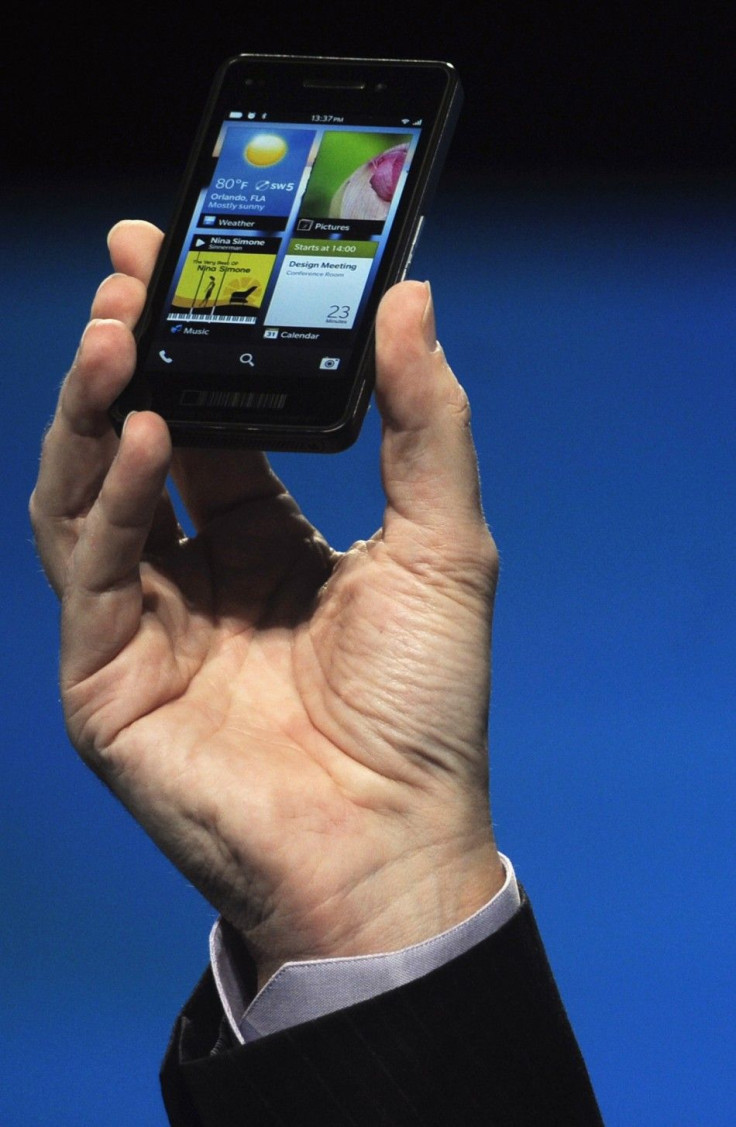 Research In Motion's BlackBerry 10 launch event is still one day away, but we've already learned an awful lot about the flagship Z10 handset. On Monday, new rumors about the smartphone's price surfaced online, and now an alleged leak indicates the Z10 will launch tomorrow in the UK.
A Vodafone document from the UK reportedly found its way online, revealing that the handset will allegedly become available beginning tomorrow evening.
"RIM are officially announcing BB10 on Wednesday, January 30," the document reads. "We can sell BlackBerry 10 devices from 5PM on January 30. No BB10 devices must be opened before this time."
The paperwork, which appears to be an employee training hand sheet, spilled some other details about the phone's launch, saying that a white version would become available in mid-February. If this turns out to be valid, the Z10 will only be available in black upon launch. Additionally, users will no longer have to use the specific BlackBerry data plans on these new devices. The Z10, along with other forthcoming BlackBerry 10 smartphones, will operate on a standard smartphone plan.
BlackBerry buyers looking to avoid an upfront cost can pay £47 per month for 3GB of data an unlimited talk and text for two years, according to The Verge. The least expensive Vodafone monthly plan, however, will run users £25 per month with an upfront cost of 229 that comes with 100GB of data, unlimited text and 100 minutes of talk.
The allegedly leaked document doesn't mention any tech specs but does say that BlackBerry 10 handsets will operate on Micro SIM cards. Pay-as-you-go models of these smartphones will be made available "at a later date," the sheet also says.
Although price points remain unconfirmed, a reportedly leaked screenshot from UK retailer Carphone Warehouse hinted that an unlocked Z10 smartphone could cost £479.95. This equates to roughly $755, and is only a pinch cheaper than the price rumor that preceded it. An alleged screenshot from Best Buy Canada's inventory listed the Z10 at $799 without a SIM card. These costs, however, have yet to be proven valid.
BlackBerry fans won't have to wait too long to see if there is any credence behind these rumors and alleged leaks. On Jan. 30 RIM will take the stage to finally reveal crucial details about its new flagship platform. This marks more than just a standard OS upgrade for the platform---RIM is launching a completely redesigned touch-centric mobile software catered to today's modern smartphones.
We haven't had a chance to play with the software yet, but the folks over at Ars Technica seem to be fairly acquainted with the new operating system. Replacing what has been the hallmark BlackBerry design with the button keyboard beneath the device's screen, BlackBerry 10 will be all about gestures. RIM has referred to this collection of swipes as the BlackBerry "flow," which RIM's PlayBook product manager Michael Clewley explained to the website as "flowing without having to think about it."
"There is definitely the realization that we have to help teach people how to use BlackBerry 10," Clewley told Ars Technica. "The gestures are very important to the overall experience, We'll be doing that with on-device tutorials—the first thing you do is learn how to use [these gestures]."
We're looking forward to learning more about BlackBerry 10 tomorrow, but for now check out this video that allegedly provides a small taste of what to expect from the new OS.
© Copyright IBTimes 2023. All rights reserved.
FOLLOW MORE IBT NEWS ON THE BELOW CHANNELS