BlackBerry Users Moving Away From RIM Toward iPhones, Androids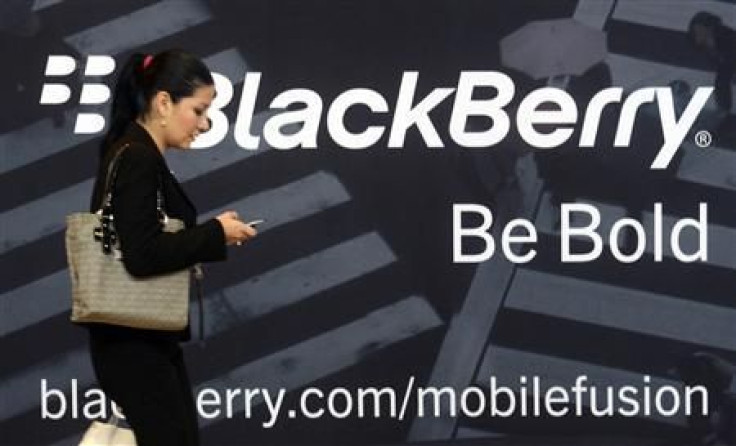 Once a collector's item, BlackBerry is no longer viewed as a connoisseur's must-have as more users are tempted by the iPhones and Androids.
A report published in The New York Times has noted how users feel shy to brandish their BlackBerry in front of iPhones and Android phones.
The device once considered a status symbol has become a topic of mockery and derision even as it continues to sell like hot cakes in India and Indonesia it is clinging to less than 5 percent market share in the United States, where it once ruled the roost with 50 percent market share.
RIM's future seems to depend on the much-delayed new phone expected 2013, as RIM recorded a net loss of $753 million in H1 2012 in comparison to a profit of over $1 billion in 2011.
However, BlackBerry loyalists who continue to stick with the device say they prefer BlackBerry's efficient, physical keyboard as they find it difficult to type e-mails on touch-screen phones.
And on its part RIM is putting its best foot forward to retain loyal customers and software developers who are building apps for its new phones that are scheduled to be released next year.
However, even the promotional campaigns, which portray songs titled: "Devs, BlackBerry Is Going to Keep on Loving You," based on REO Speedwagon ballad, "Keep on Loving You," is not eliciting favorable response from existing and prospective customers, The New York Times has pointed out.
Add to it, several top corporations that took pride in providing employees with BlackBerry phones are gradually veering toward iPhones and Androids.
Though BlackBerry may continue to hold court in Washington, Wall Street and legal quarters, it has become a rare commodity in Silicon Valley, which shows that Research In Motion has to soon offer a proposition better than competitors if it wants to be taken seriously in the telecommunication sector.
© Copyright IBTimes 2023. All rights reserved.