'The Blacklist' Season 3 Spoilers: Episode 20 Synopsis Released; What Will Happen In 'The Artax Network'?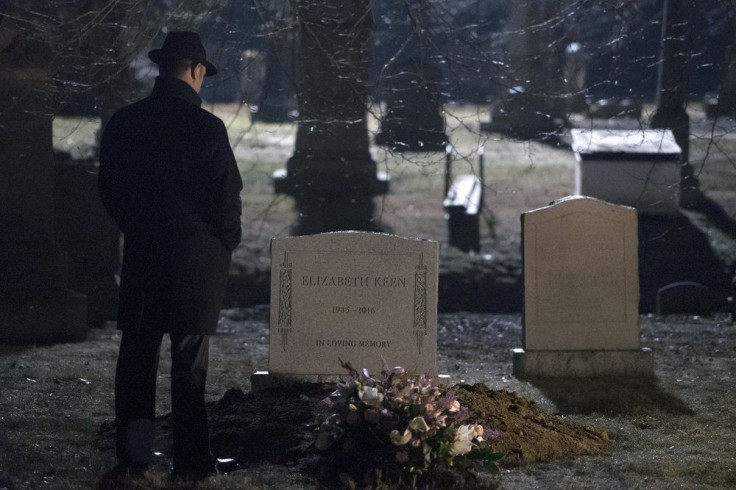 Red took some time away from everything and confronted his past in episode 19 of Season 3 of NBC's "The Blacklist." Next, he and the task force will say their final goodbyes to Liz and launch the hunt for her killer in episode 20, titled "The Artax Network."
According to the episode synopsis, the "devastated" task force will get back to work on a mission to find out who was attempting to kidnap Liz (Megan Boone). Their search will lead them to a "mysterious group" that uses some kind of satellite system around the world. The episode 20 promotional video shows the task force bringing Red (James Spader) back into the mix for help. Cooper (Harry Lennix) will also call Tom (Ryan Eggold) to see whether he "wants to roll around in the mud" in the search for Liz's killer.
Red confronted his past in episode 19 when he had flashbacks of Katerina Rostova (Lotte Verbeek), Liz's mother. It turns out that Red had to make a choice years ago when it came to Katerina, and he chose to save Liz. He acknowledged that, while he saved her, all he did was bring her pain and now she's gone. In episode 20, Red is going to face another figure from his past who knows even more of his secrets.
While the series didn't really jump back into the shocking episode 18 moment, episode 20 will pick up the pieces left in its wake. Liz will be laid to rest, and all will say their final goodbyes. Flashes of the funeral services are shown in the promo video, while Red is seen standing close to her tombstone in a cemetery. Have a box of tissues ready because this could be a very emotional episode.
The episode 20 promo video also gave a first look at Susan "Scottie" Halstead (Famke Janssen). Halstead is shown in security footage, while Red says, "All these years, I've anticipated almost every threat, not this one." Did this new character have a role in Liz's death?
Watch the episode 20 promo video below:
"The Blacklist" Season 3, episode 20, airs on NBC Thursday, April 28, at 9 p.m. EDT.
© Copyright IBTimes 2023. All rights reserved.
FOLLOW MORE IBT NEWS ON THE BELOW CHANNELS