'The Blacklist' Season 3 Spoilers: Episode 22 Synopsis Released; What Will Happen In 'Alexander Kirk'? [VIDEO]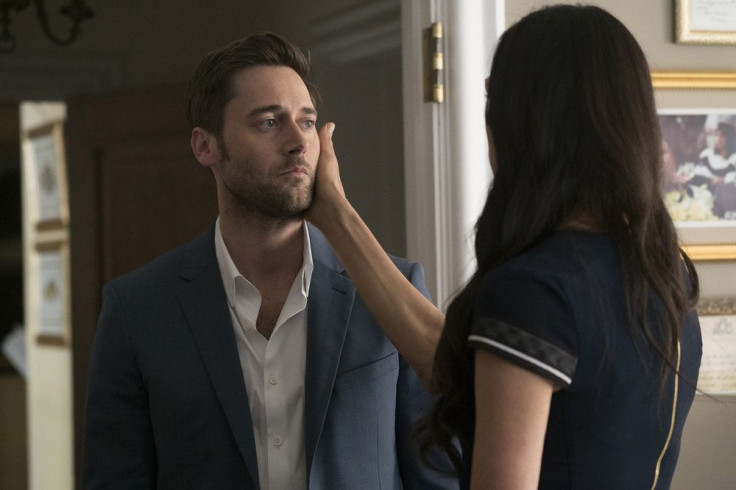 Red has finally figured out who put out the order to kidnap Liz in "The Blacklist" Season 3. Susan "Scottie" Hargrave revealed that Alexander Kirk hired her organization to go after Liz and now Red will use her to get to the man in episode 22, titled "Alexander Kirk."
According to the synopsis, the task force's quest for revenge following the death of Liz (Megan Boone) will be close to ending. Red (James Spader) and the team will pursue Alexander Kirk (Ulrich Thomsen), who is described as a "mysterious arch-criminal." However, to get to Kirk the team will have to break the law and work with other enemies to bring him down.
The promo video for episode 22 shows Red telling the task force that Kirk is responsible for the death of Liz, but to get to him they're going to have to work with Hargrave (Famke Janssen) and Halcyon. One of the ways the team will have to work with Hargrave appears to be robbing a bank, which Cooper (Harry Lennix) is against in the promo video, but it looks like Tom (Ryan Eggold) will join Hargrave and Halcyon for the mission.
Episode 22 is expected to set up the potential spinoff series that would feature Hargrave and Tom. The episode 22 promo video shows Hargrave trying to recruit Tom for Halcyon. "We can do incredible things together," Hargrave tells him as she puts her hand on his face. Could Tom join the team of mercenaries for good after finding Kirk?
Kirk and Red actually have a history with one another, which will soon be revealed on the show. Kirk knows one of Red's biggest secrets, which he could make known before Season 3 ends. TVLine reported in March that Kirk is not only "charming and charismatic," but a "multi-national businessman" who has enough power and resources to take down Red.
Episode 22 will be the last episode before the finale and the Alexander Kirk story is expected to play out in two parts over the next two weeks. You can watch the promo video for episode 22 below:
"The Blacklist" Season 3, episode 22, will air Thursday, May 12, on NBC at 9 p.m. EDT.
© Copyright IBTimes 2023. All rights reserved.
FOLLOW MORE IBT NEWS ON THE BELOW CHANNELS