'The Blacklist' Season 3 Spoilers: Red To Be Betrayed In Finale; Possible Characters Who Could Turn On Him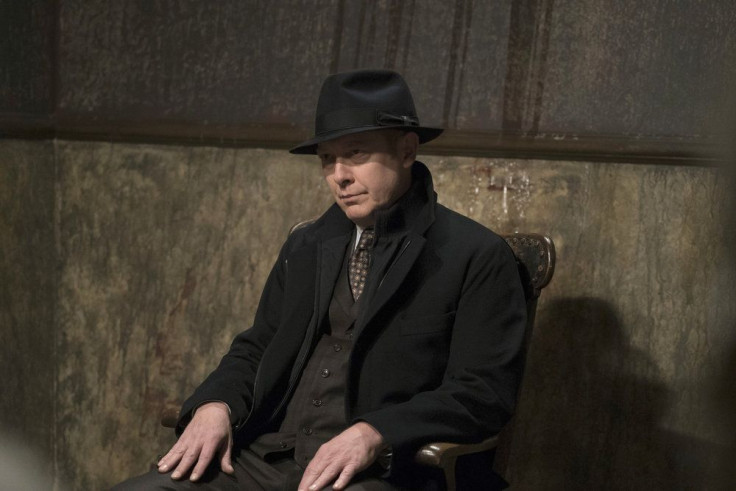 As if Red hasn't been through enough in "The Blacklist" Season 3, it now appears as though things will get even worse for him after the death of Liz in episode 18. When the Season 3 finale airs in May, Red is going to be let down by somebody close to him, which will be yet another shocking moment on the NBC series.
According to TVLine, Red (James Spader) "will experience a betrayal at the hands of someone very unexpected" in the season finale, titled "Alexander Kirk." Alexander Kirk (Ulrich Thomsen) will be a villain with ties to Red and is expected to reveal a secret about Red's past.
Red just lost one of the most important people in his life in episode 18. He was heartbroken after they were unable to save Liz (Megan Boone) following the birth of her daughter. Who would want to hurt Red even more after everything he's been through?
Tom (Ryan Eggold) just lost his wife Liz and is on his own in raising their daughter Agnes. He doesn't want his child to have anything to do with what Red had Liz involved in so he could possibly turn on Red after everything that has happened. There's also the idea that Red always spoke against Tom when talking to Liz, so Tom may be looking for a bit of payback.
The series could also produce a huge shocker by having the man most loyal to Red, Dembe (Hisham Tawfiq), betray him. Dembe has always followed Red's orders, but Red has given Dembe a lot of attitude on the show as of late. Dembe wanted Red to come clean to Liz about everything he knows, but Red wouldn't listen. Could the new nemesis turn one of Red's biggest allies against him?
Mr. Kaplan (Susan Blommaert) seemed to be up to something in episode 18. When Liz's health began to fail, Mr. Kaplan had a look on her face as if she knew what was about to happen to Liz before it actually occurred. Mr. Kaplan was also the one who took Liz's body away at the end of episode 18. Could she have some sort of secret plan up her sleeve that could sabotage Red? If she does, could this also mean that Liz may still be alive?
"The Blacklist" Season 3 airs on NBC Thursdays at 9 p.m. EDT. Who do you think will betray Red? Sound off in the comments section below!
© Copyright IBTimes 2023. All rights reserved.
FOLLOW MORE IBT NEWS ON THE BELOW CHANNELS