'The Blacklist' Season 3 Spoilers: The Task Force Will Split Over Red's Decision To Team With Halcyon In Episode 22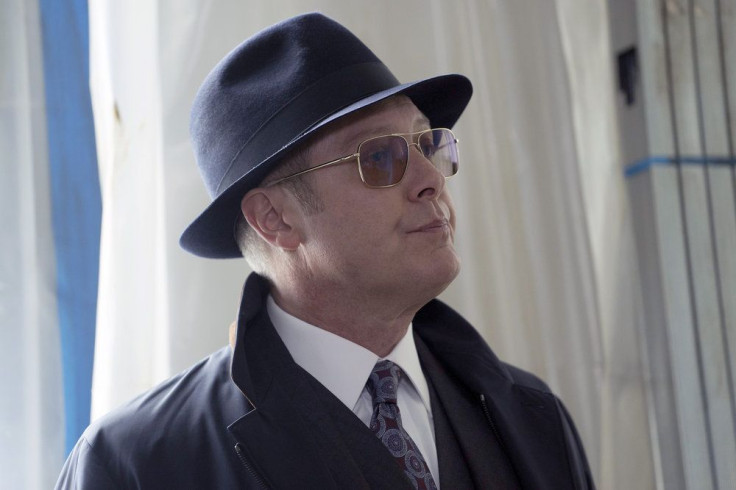 Red and the task force could soon have their revenge for their fallen friend on "The Blacklist" Season 3. Following the shocking death of Liz in episode 18, the team has wanted nothing more than to hunt down whoever was trying to kidnap her. Red now knows who did it, but to get to him will require him to join hands with the enemy, mercenary group Halcyon in episode 22, titled "Alexander Kirk."
In an interview with Entertainment Weekly, Mozhan Marnò, who plays Samar, said Red's (James Spader) decision to work with Halcyon won't sit well with the FBI task force. The team is still shaken up after Liz's (Megan Boone) death, and the last thing they want to do is work with the people who were trying to kidnap her before she died.
"We don't want to do it," Marnò dished. "There's always some kind of division on our team. Everyone wants to do the same job in a different way."
In episode 21, Red learned from Susan "Scottie" Hargrave (Famke Janssen) that Alexander Kirk (Ulrich Thomsen) had hired Halcyon to kidnap Liz. Kirk is not happy with Halcyon because Liz was killed in the attempt. Because Kirk is after both Red and Halcyon, Red thinks the best idea is for the enemies to join forces to take out Kirk.
The idea of enemies teaming up will also serve as a backdoor pilot for a potential "Blacklist" spinoff, which would focus on Tom (Ryan Eggold) and Hargrave. While Tom works alongside Halcyon in episode 22, Hargrave will see a lot of potential in Tom to join her group of mercenaries. She tries to pitch the idea of joining Halcyon to him in the promo for episode 22, but it's unclear what he'll do. Tom is getting his hands dirty with Halcyon in the episode because he wants to take down the person responsible for his wife's death. Will he want more action following the Kirk mission?
Watch a promo video for episode 22 below:
"The Blacklist" Season 3, episode 22, airs Thursday, May 12, on NBC at 9 p.m. EDT.
© Copyright IBTimes 2023. All rights reserved.
FOLLOW MORE IBT NEWS ON THE BELOW CHANNELS