'The Blacklist' Season 4 Spoilers: Episode 2 Synopsis Released Online; 4 Burning Questions We Need Answered In 'Mato' [VIDEO]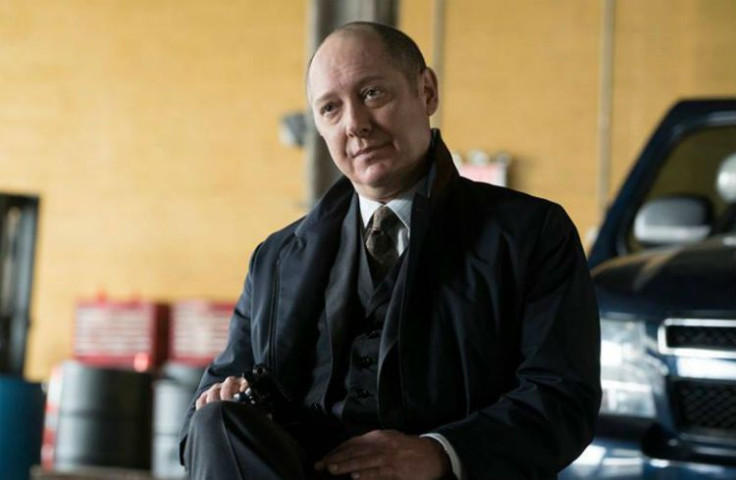 "The Blacklist" Season 4, episode 2 will see the continuation of Red's (James Spader) hunt for Alexander Kirk (Ulrich Thomsen) and Elizabeth Keen (Megan Boone).
In "The Blacklist" Season 4 premiere, Red found the location where Kirk had been holding Liz captive. However, Liz asked Reddington to look for her daughter Agnes, who, along with her partner Tom Keen (Ryan Eggold), had also been captured by Kirk's goons. By the end of the episode, Red — with the help of Mr. Kaplan (Susan Blommaert) and Dembe (Hisham Tawfiq) — almost succeeded in rescuing the baby, but they met a car accident that left the three of them bloody and unconscious and allowed Kirk's men to take Agnes away again.
Based on the synopsis released by NBC, "The Blacklist" Season 4, episode 2, titled "Mato," will have Red teaming up with Tom and the Task Force to look for another blacklist-er who could help them find Kirk. In the first episode, Kirk escaped by plane, which he said would take him and Liz "home." It's possible that he could be bringing Liz to Russia, where it's assumed that both of her parents were from.
In the Season 4, episode 2 promo, Kirk seems to have brought Liz, or Masha, back to her childhood home, which could result to Liz remembering more details about her past. In "The Blacklist" Season 4 premiere, Kirk told Liz that Red had an affair with her mother, Katarina Rostova (Lotte Verbeek), and had kidnapped her as a child after her mother broke things off with him. Kirk also said that he's been looking for her all this time and that he only wants to keep her safe from Red, but Liz doubted his story.
Whether or not he's telling the truth, Kirk is the only one offering up concrete answers about her history, so Liz will have to sift through his lies to find out the truth. Check out the full synopsis for "The Blacklist" Season 4, episode 2 and some questions we hope to get answers for in the next episode below:
"Red (James Spader) enlists Tom and the Task Force to help track a notorious bounty hunter who may know Alexander Kirk's next move. Meanwhile, Liz (Megan Boone) struggles to decide if Kirk is trustworthy," read the synopsis (via CarterMatt).
1. Will the Task Force forgive Liz?
In "The Blacklist" Season 4, Cooper (Harry Lennix) and Samar (Mozhan Mamo) found out that Liz had faked her own death and felt betrayed by her actions. Ressler (Diego Klattenhoff) seemed to be the only one who hadn't been affected by the news and thus volunteered to go to Cuba and meet up with Esteban (Paul Calderon), who had information about Kirk. However, based on the synopsis for episode 2, it looks like they'll be putting their feelings aside in order to help Red and Tom find Liz.
2. Did Red really kidnap Liz from her parents as revenge?
Kirk told Liz that this was how she got separated from him and her mother at a very young age, but is he telling the truth? Or did he just make up this story to drive a wedge further into Red and Liz's already fractured relationship?
3. Could Red be Liz's real father?
Red seemed to confirm that Kirk is Liz's real father in the premiere episode when he called Kirk by his real name and did not refute his nemesis' claim that he was Liz's dad. However, Kirk also revealed in the episode that Red had an affair with Liz's mother, so is it possible that Liz was the result of their affair?
4. Will the Task Force's backstories be unveiled?
Amir Arison, who plays Aram in the series, previously spoke with CarterMatt and hinted that viewers might get a deeper insight into the lives of the members of the Task Force this season. "The show is about Red and Liz, and we get little pieces of Samar's background and Cooper's background and Ressler's background," he teased. "We haven't gotten so much of Aram, but stay tuned for Season 4!"
"The Blacklist" Season 4, episode 2 airs Thursday, Sept. 29 at 10 p.m. ET on NBC.
FOR FREE to continue reading
✔️ Unlock the full content of International Business Times UK for free
offer available for a limited time only
✔️ Easily manage your Newsletters subscriptions and save your favourite articles
✔️ No payment method required
Already have an account?
Log in
© Copyright IBTimes 2023. All rights reserved.