'Apologize To Lisa' Trends Online, Makes Global News After NewJeans Fanbase Says Lisa 'Looks Terrible'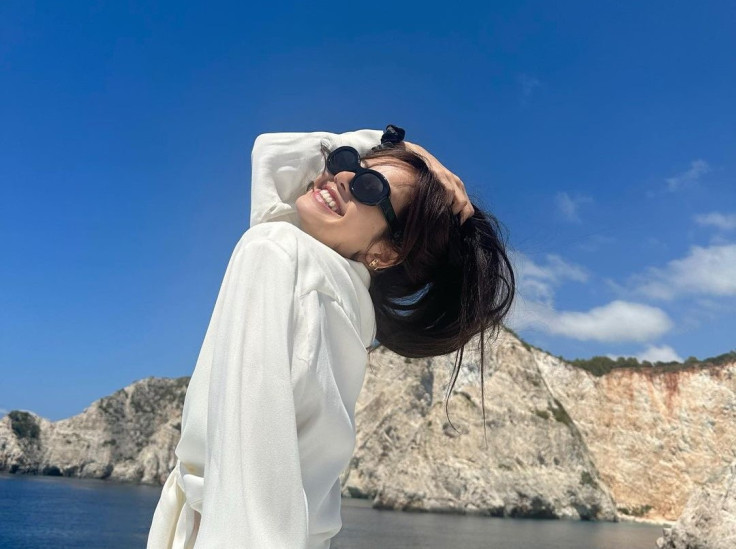 KEY POINTS
BLACKPINK's Lisa uploaded her vacation photos taken in Greece
Pop Crave tweeted two of Lisa's Instagram photos with a positive remark
NewJeans Global replied to Pop Crave's tweet with a hate comment
BLACKPINK Lisa took to Instagram to share how fun her vacation in Greece was through a series of photos, showing her beaming in happiness in her summer wear.
However, the happy update took a bitter turn when one of K-Pop girl group NewJeans' largest Twitter global fanbase accounts posted a hate comment on Lisa's photos shared by Pop Crave on the social networking service.
Pop Crave picked up and shared two of Lisa's photos and captioned them with, "#BLACKPINK's #LISA looks amazing in new photos."
Shortly after, @NEWJEANSGLOBAL replied to the tweet with a hate comment saying, "She looks terrible."
Aside from the derogatory remark, the tweet featured poop, vomit and other hateful emojis.
Lisa's fans quickly came to the BLACKPINK member's defense and called out the NewJeans fanbase account, asking it to issue an apology. This led to the phrase "APOLOGIZE TO LISA" to trend worldwide.
Aside from attracting attention worldwide, the incident was reported by a news outlet in Thailand, Lisa's homeland.
Some of Lisa and BLACKPINK's fan accounts, including @LiliesHome_, with 121,200+ followers, and @LISANATIONS_, with 438,500+ followers, were also reportedly blocked by NewJeans Global on Twitter after they demanded an apology.
Lisa's fanbases and fans were also allegedly blocked by the NewJeans Global Twitter account. "We did not attack anyone but only demanded you to be accountable, yet you blocked us," tweeted @TeamLisaPH, one of Lisa's fanbases in the Philippines.
"This is a very unwarranted action from a supposed big fanbase as it only hinders proper communication to address the issue which could have been handled professionally," they continued the statement for the NewJeans fanbase account.
Meanwhile, the NewJeans Global account announced in a tweet that it allegedly got hacked.
After that, tweets in Arabic spreading hate for Lisa still kept coming. "Lisa is the biggest b—- in K-Pop," one tweet read.
In a final statement, NewJeans Global said, "We genuinely apologize [from] the bottom of our hearts for the damage this hacker has caused."
They also apologized to Lisa and said, "We also apologize to Lisa for this inconvenience. [W]e are not the people who were responsible for this act, our team would never lie about an event like this."
The NewJeans fanbase account said the person who allegedly hacked the account was responsible for all the ruckus the hate tweets have caused.
As of press time, "APOLOGIZE TO LISA" is still trending on Twitter with over 525,000 tweets. Meanwhile, the @NEWJEANSGLOBAL Twitter account shows that it no longer exists.
Fans of Lisa continue to demand a better and more sincere apology from the NewJeans fanbase account.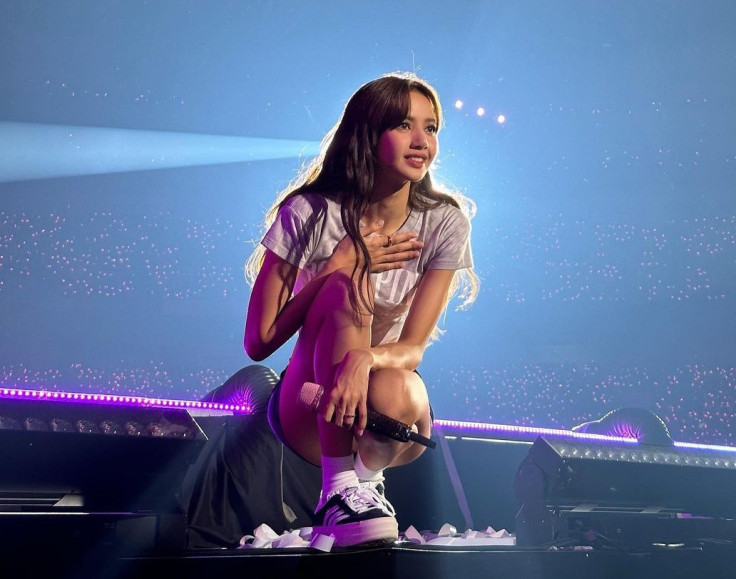 © Copyright IBTimes 2023. All rights reserved.