BLACKPINK's Lisa Spotted With Rumored Boyfriend Frédéric Arnault At LAX Super VIP Lounge
KEY POINTS
BLACKPINK's Lisa allegedly had a trip with Frédéric Arnault's family
The dating rumors started after an alleged video of the two in Paris surfaced online
Arnault is the third son of luxury goods giant LVMH's chairman and CEO, Bernard Arnault
Dating rumors between BLACKPINK's Lisa and TAG Heuer CEO Frédéric Arnault resurfaced online after the two allegedly had a trip together and were spotted together in the U.S.
On Monday, Twitter user @lisasfrederic reposted alleged photos of Lisa and Arnault in the private suite of the Los Angeles Airport or LAX. According to the source of the photo, she took the snap herself because she was lucky enough to be put in the same room as them.
The original poster reportedly arrived in LAX from Tokyo on Sunday and was escorted to the private suite at LAX.
According to a post on an online community in South Korea, Lisa's rumored boyfriend followed her to the U.S., and they are together right now.
The post, titled "Insta proof of Lisa and that chaebol family," also posted screenshots of the Arnault family's recent travel photos and Lisa's vacation photos in Greece, claiming that Lisa went on a trip with Frédéric's family.
On Aug. 9, the 26-year-old BLACKPINK member shared a series of photos on Instagram from her latest trip to Greece. She was seen posing in front of Zakynthos Island's iconic rock formations and swimming in its aqua-blue waters.
Though the photos only showed Lisa, eagle-eyed fans noticed that the location in the K-Pop idol's photos was the same as the photos of Alexandre Arnault's wife, Geraldine Guyot-Arnault, which she posted on Aug. 5.
Following the post, a BLINK – BLACKPINK's fan – claimed that the situation may have indirectly confirmed Lisa and Frédéric's relationship.
"And now [you] understood where she was and with whom. Now, at least LILIES (the singer's solo fandom) should accept and understand she is dating [Frédéric Arnault], and this was in Zakynthos island, Greece, where Alexander's wife posted 2 days back. Lisa is dating Frederic," the user said, attaching a screenshot from Geraldine's Instagram post.
The day after Lisa posted her vacation photos in Greece, she shared pictures from what seemed to be a restaurant. The post on the online community claimed that Lisa and the Arnault patriarch's youngest son, Jean Arnault and his girlfriend, were at the same place as Lisa.
The second location in Jean's photos was allegedly the same as the restaurant Lisa had her photo taken if one would look closely at the chair's details.
Dating rumors linking Lisa, 26, and Arnault, 28, allegedly started after a video of the two together made rounds online, The Korea Times reported in July. The video showed Lisa and the LVMH Moët Hennessy Louis Vuitton heir spending time together at a restaurant in Paris, France.
A viral video uploaded on TikTok by @starshootinparis, an account that shares celebrity sightings in Paris, also showed Lisa at a restaurant with a "mysterious person," later believed to be Frédéric.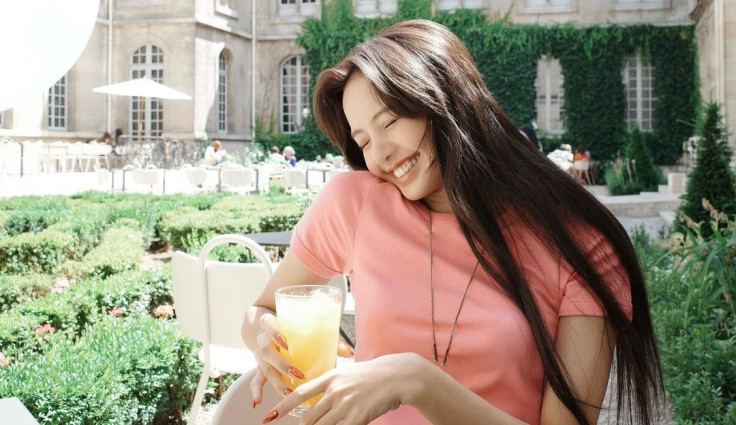 © Copyright IBTimes 2023. All rights reserved.