Blind Paralympian, Her Guide Dog Help Find Missing Woman With Dementia: 'It Was Incredible'
A blind Paralympian and her trusted canine are hailed as heroes after they managed to locate an elderly woman who went missing on Vancouver Island, Canada.
Jessica Tuomela, who has won gold for Canada, said her neighbors asked her if she could help them find their 89-year-old relative, reported the New York Post. The elderly woman suffers from dementia and was missing for a couple of hours before Tuomela and her golden retriever, Lucy, found her on a dense wilderness trail in mid-May.
Scent Evidence K9, which trains individuals to find missing persons, said Tuomela "has been training for this day for months since getting Lucy and her scent discriminate training from Scent Evidence K9 CEO, Paul Coley in July 2022."
Tuomela collected a "scent kit" from the missing woman's family before setting out on the search mission.
"Tuomela presented the Scent Kit to K9 Lucy and they began trailing from the front door of the residence where the woman was last seen," Scent Evidence K9 wrote on Facebook.
Tuomela and her guide dog were accompanied by a bystander, who warned the blind Paralympian of obstacles in the path as they searched for the missing woman.
"It took us over three kilometers and just over 40 minutes," Tuomela told Global News. "It was incredible when I realized we were doing a rescue, not a recovery."
Lucy led Tuomela onto a sandy area and into the water by Elk Lake. She then heard the missing woman's voice.
"Within seconds, my backup handler caught up and confirmed that this is who we were looking for. I just was really trying to remain calm ... After she had been reunited with her family, I was definitely probably shaking for about 45 minutes. It was pretty incredible," Tuomela said.
"I have won many medals in my athletic career but none of them compared to the feeling I had when we found the missing woman and reunited her with her family," she added.
Paul Coley, a former FBI agent and co-founder of Scent Evidence K9, had trained Tuomela and Lucy on scent trailing. He said he was "elated" to hear that they found the missing woman.
"I get chills every time we think about it. We work with so many handlers across the world," Coley told Global News. "Talk about getting paid exorbitant amounts — that's what it is for us."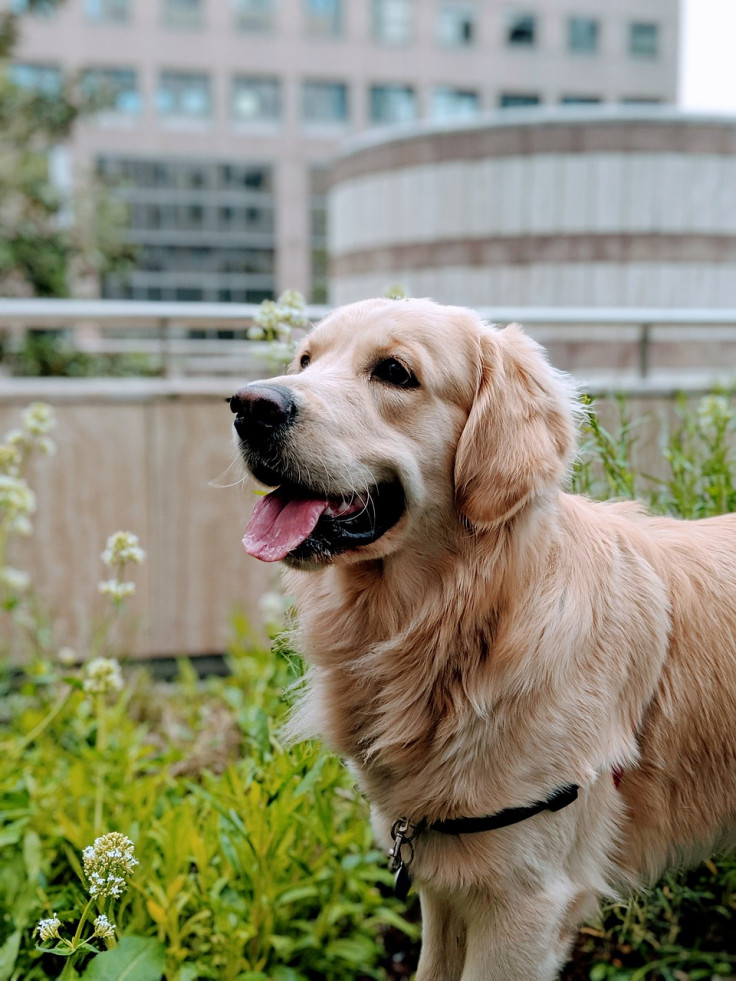 © Copyright IBTimes 2023. All rights reserved.