Blizzard, Bethesda Come To The Rescue Of Laid-Off Gazillion Employees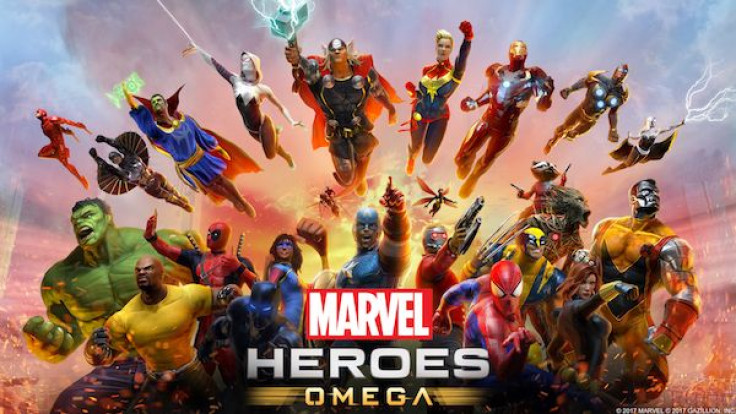 Following the news that Gazillion Entertainment is no more, video game companies started to offer job opportunities to laid-off employees of the publisher. Among the publishers who are expressing concern for the laid off developers and video game designers are Blizzard and Bethesda.
On Wednesday, while some Twitter users were mourning the demise of Gazillion Entertainment and the earlier shutdown of "Marvel Heroes" servers, some video game companies came to the rescue of Gazillion's former employees. Specifically, Bethesda and Blizzard expressed on social media that they are currently looking for talented people to join their teams.
Rob Echter, a senior technical recruiter for Bethesda's parent company ZeniMax Media, took to Twitter to say: "Crushed to hear about the layoffs at #Gazillion. Contact me directly to learn more about jobs within the @bethesda family." Blizzard also offered its help to ex Gazillion employees when it tweeted: "To our gaming brethren affected at #Gazillion, connect with our recruiters and check our job board (360 openings, careers.blizzard.com) for a potential fit. Hang in there folks, we're thinking about you!"
Many others have also extended their helping hand to the laid off employees. Jon Simantov, a game programmer who is part of Google's Fun Propulsion Labs tweeted: "#Gazillion folks and other #GameDev engineers recently laid off–reach out to me, as our team (FPL at Google) may be looking for an experienced engineer in the Bay Area very soon." Andrew Sipotz, an associate producer at Ubisoft, wrote: "My thoughts are with you all. To all you talented people, Ubisoft SF is hiring. And I hope you find a new team soon."
Runtime Media Inc.'s Matt Group, who also worked on the "Marvel Heroes" games before, has also expressed his concern for his former colleagues. "I am extremely saddened to hear the news about my former home, #Gazillion. It was an amazing experience contributing to #MarvelHeroes over the years & my heart goes out to my former colleagues who are affected by this. DM me if you need recommendations."
Last week, Marvel announced the termination of its relationship with Gazillion Entertainment and the imminent shutdown of "Marvel Heroes." "We regret to inform our 'Marvel Heroes' fans that we have ended our relationship with Gazillion Entertainment, and that the 'Marvel Heroes' games will be shut down. We would like to sincerely thank the players who joined the 'Marvel Heroes' community, and will provide any further updates as they become available."
Gazillion also issued a statement on the "Marvel Heroes" website. "The 'Marvel Heroes' servers will stay on until Dec. 31, 2017, and we'll be removing real money purchases as soon as possible. Players will be able to play the game entirely for free once this sunset period commences. We will share the exact date things go completely free as soon as we can."
Unfortunately, it was found out yesterday that Gazillion is already dead and "Marvel Heroes" is shutting down this Friday, Nov. 24, instead of the promised Dec. 31 date. A termination letter from the CEO states that Gazillion's demise became inevitable after banking creditors effectively pulled the plug on the company. As a result, everyone at the studio was laid off and their benefits, including their PTO, were also revoked.
Gazillion Entertainment was founded in 2004. It is home to the "Marvel Heroes" games, "Dexter Slice" and "Dexter Slice FREE."
© Copyright IBTimes 2023. All rights reserved.