Blocked On Twitter And YouTube, ISIS Turns To Diaspora And VKontakte To Disseminate Message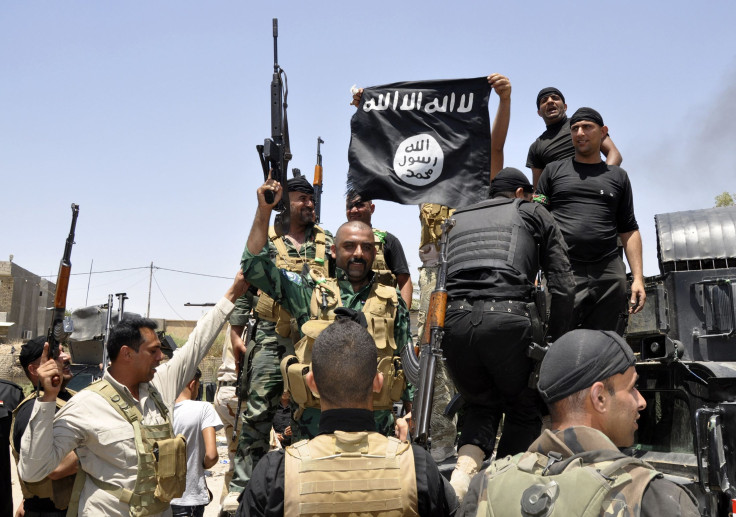 In the wake of the brutal execution of journalist James Foley, supporters of the Islamic State militant group have been migrating to offshore and decentralized social networks to disseminate their message.
Twitter and YouTube moved quickly to stop the dissemination of the highly-produced video, which showed Foley being beheaded by Islamic State militant "John," and to block accounts affiliated with the Islamic State. The group in response has turned to foreign social networks and, in particular, Diaspora, a decentralized network founded in 2010 as a Kickstarter project by New York University students concerned Facebook was doing to little to protect their privacy.
Since Diaspora is open-source and distributed on many private servers, it will be harder for authorities to monitor. The content exists on many private servers (known as "pods") that are out of the reach of a single administrator. Diaspora's creators, in a company blog post, explained that there is little the company can do about the Islamic State's use of the platform.
"The diaspora project team is, however, concerned about the activities of these members inside our network because of the potential legal difficulties that hosting such material may cause individual pod administrators ("podmins")," they wrote. "Anyone is able to use Diaspora's software in any way they choose. We cannot therefore prevent anyone from using the software; we are also not able to influence the decisions of podmins."
Diaspora community members are able to report to their podmin any content they feel is inappropriate for the site, at which point the podmin decides how what happens to that content, the site's creators explained. "This decision will be based on their personal policy on dealing with such content, as well as the local legislation governing the hosting of such material which applies where they lives and where their pod is hosted."
Spokesman Dennis Schubert underscored the difference between Diaspora and Twitter when he said the service is in fact less of a social network and more like Linux, free-to-use public software that's built into computers, mobile devices, video games and other platforms.
"We are not offering a service, we just create the software driving the network," Schubert told BuzzFeed. "It's almost like using Linux to control a bomb…There's nothing the project could do against that. Of course, it's very unfortunate to see violent groups using our software and as you already know we are working on getting them out of the network."
While Diaspora has said its keeping a list of Islamic State-affiliated users, the site is only one of the many now populated by ISIS members and supporters. A Vocativ report on the official ISIS forum discovered that the jihadi group has created a five-point strategy to subvert the prohibition on its accounts:
Redirect supporters of the Islamic State to social networks other than Twitter

Upload videos on to sites other than YouTube

Build an alternative server to support the publications of the Islamic State

Hack into and disrupt immoral [Western] television channels

[Find] alternatives to JustPaste to publish articles and messages
Such propaganda, one former state Department official told the Wall Street Journal, is aimed at "fence sitters" that might be considering joining the radical Islamists.
Along with reportedly investigating Google+ as a potential loudspeaker, Islamic State has also started to build a following on VKontakte, the second-largest social media platform in Europe behind Facebook. Especially popular in Russian-speaking countries like Belarus, Kazakhstan, Uzbekistan and Ukraine, VKontakte has an average of 55 million daily users and ranks as the second-most visited site in all of Russia after Yandex, according to Alexa Internet rankings.
Al-Hayat, Islamic State's official propaganda arm, attracted hundreds of users within days of its launch and posted the Foley video in a highly visible section of its front page. That page has already spawned a slew of imitators, with Voctativ finding that an English-language version of Al-Hayat's page had already surfaced in the weeks before Foley was murdered.
ISIS has proven, for better or worse, that terrorists are now part of the social media conversation. The group previously bragged on twitter that it had gotten the best of an Iraqi Internet blackout and one member even participated in the international mourning over Robin Williams' death (Twitter deleted that account in the Foley video aftermath). Perhaps most surprising, though, has been the sparring between ISIS and a US State Department agency started in 2011 to "counter terrorist propaganda and misinformation about the United States across a wide variety of interactive digital environments that had previously been ceded to extremists."
Like private social media companies, the State Department must now walk the tight rope between free speech and inadvertently heling Islamic State spread a message of hate.
"One of the challenges the State Department faces is how do we get enough eyeballs on what we are saying without drawing attention to people that shouldn't be drawn attention to," Will McCants, a former State Department official who helped craft the counter-propaganda strategy, told the Wall Street Journal. "You don't want to engage with every Joe Jihadi out there, because you don't want to elevate their profile."
© Copyright IBTimes 2023. All rights reserved.
FOLLOW MORE IBT NEWS ON THE BELOW CHANNELS