'Blue Bloods' Season 11 Could Film With Robots On Set After Coronavirus
KEY POINTS
CBS is considering using robots for "Blue Bloods" set

The robots can sanitize the set by killing the coronavirus

Production of Season 11 is expected to begin soon
Just as many other TV shows and movies have started production, the team behind "Blue Bloods" Season 11 is also working on plans to resume filming safely. The coronavirus pandemic is still a concern, and one of the solutions that is currently being considered is to use robots on the set to keep the area virus-free.
Robots are already being used to clean the hospitals and keep the premises sanitary. Sources have told The Hollywood Reporter that these $125,000 machines are now being considered for the production sets of "Blue Bloods."
The robots uses ultraviolet (UV) light to kill the virus. According to the Texas Biomedical Research Institute, these machines are apparently effective in destroying 99.99% of the virus within two minutes with its LightStrike technology.
Hollywood is still finalizing the guidelines for the filmmakers to start production in a safe manner. While wearing masks and maintaining a safe distance can be some of the measures that the producers can take, some studies have shown that the virus can remain active on certain surfaces, which would require a good disinfection strategy.
San Antonio-based Xenex Disinfection Services is offering its trademarked "Xenex Germ-Zapping Robot" to big studios like Netflix, Sony, and Amazon. With production of "Blue Bloods" Season 11 expected to start soon, the fans may get to see these robots in action when the behind-the-scenes pictures are released.
According to TV Insider, the TV series was supposed to film one more episode for the previous Season before the shutdown was ordered in New York. The cast and crew managed to finish the finale in time, and that helped them to wrap up the Season.
Some of the interesting storylines for the show to explore include exciting new cases and more on the personal lives of the police officers. Will Frank (Tom Selleck) start dating again?
Another major storyline when it comes to work on the show has been the clash between Frank and Mayor Chase (Dylan Walsh), TV Insider reported. Will the two characters learn to work together for the sake of the city?
"Blue Bloods" Season 11 is set to air later in 2020. The producers are yet to announce a release date.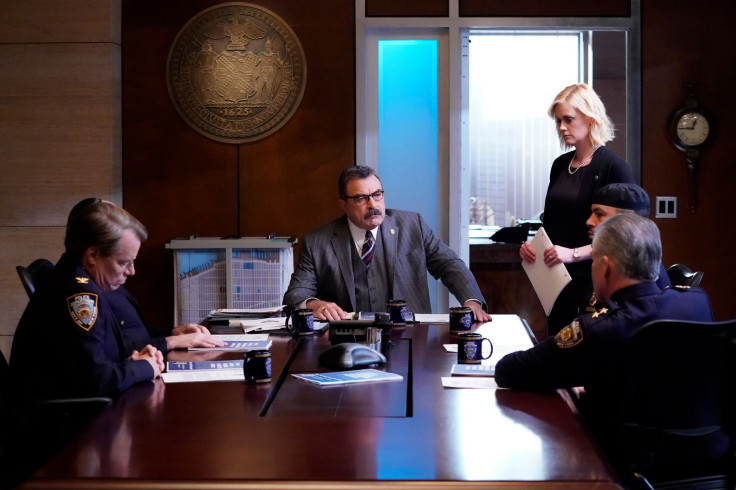 © Copyright IBTimes 2023. All rights reserved.