Bob Chapman Builds Colossal Success On Simple Premise: Treat People With Respect
Barry-Wehmiller's CEO is an exemplar of business as a force for good whose success is bringing major business and thought leaders from all over the world to his doorstep to learn how he does it.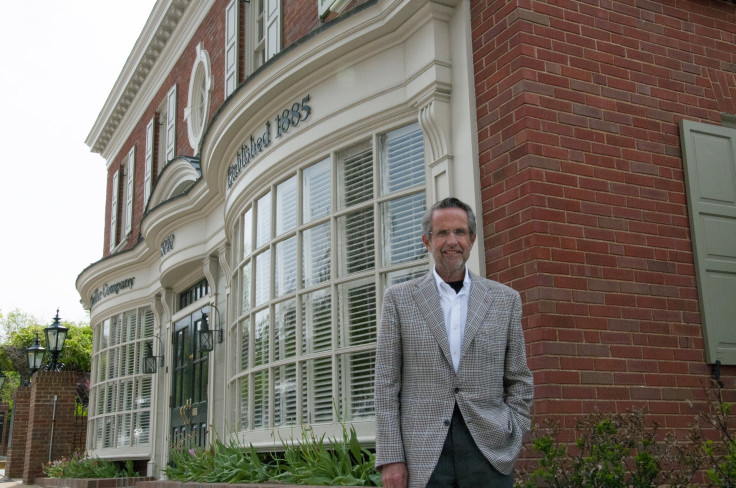 Telling CEOs, "You are the problem," and supporting that statement with some jaw-dropping statistics, Bob Chapman advocates for a revolutionary approach to business leadership -- and they give him standing ovations. Possibly even more remarkable, they seek out his advice to emulate his practices in their own businesses.
For instance, there's American Airlines CEO Doug Parker, who "said he thought his goal was to build the world's biggest airline until he met me. Now, he looks at his 125,000 people and his million passengers in a totally different way. Which gave him a higher calling."
What is this remarkable concept? Bob's friendly manner throughout his exclusive interview for our Social Capital section belies his passionate conviction that this is the right way and the best way to do business. As he told organizational professors from Washington University in St. Louis, visiting one of his Barry-Wehmiller manufacturing plants, "Our product is our people. We build great people who do extraordinary things."
Equally entertaining are Bob's other anecdotes of interactions with renowned thought leader Simon Sinek, world peace negotiator Bill Ury and more.
And in spite of self-effacingly calling himself "a simple accountant from Ferguson, Missouri," Bob is most earnest in his message to other business and organization leaders of the impact they can effect -- beyond the mere breadth of their workplaces -- by changing their mindset from management to leadership. "Leadership is the stewardship of the lives entrusted to you, to bring out the best in the people we have the privilege of leading. Management is the manipulation of others for your success."
Even those who have read his book, "Everybody Matters," will feel the powerful humility in his brief recounting of the series of awakenings that led to his epiphany, "Everybody is somebody's precious child" and when we use people for organizational success, "we are devaluing them as humans and viewing them as functions."
With his companies continuing to bear out his confidence in the power of his leadership example, we are fellow travelers on the road to ignite Social Capital. We honored Bob in our February feature, " The New Revolution: Access " and he honors us with his continued participation.
It is highly entertaining to listen to him, but he makes it clear that his goal is to move people to action. As Simon Sinek told him by way of thanking him for validating his dream that business could be a powerful force for good in the world, "If it exists, it must be possible."
Click on the video below and be inspired to your own greatness.
© Copyright IBTimes 2023. All rights reserved.