Body Heat Causes Climate Change, Pennsylvania Senator Says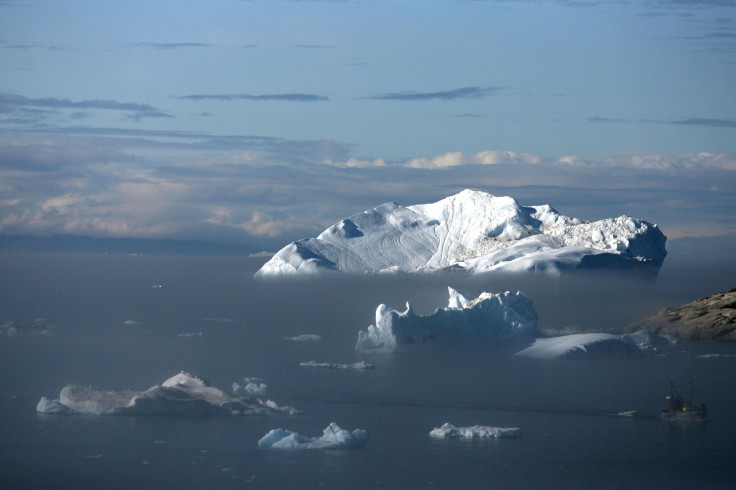 A Pennsylvania state senator blamed climate change on body heat and the Earth's impending collision with the sun during a speech last week. Sen. Scott Wagner, a Republican who has considered a gubernatorial run, voiced his opinion during a talk with a group of natural gas and oil drilling advocates.
"We have more people…you know, humans have warm bodies," he said. "So is heat coming off? Things are changing…but I think we are, as a society, doing the best we can."
Wagner went on to add warming is likely affected by the Earth moving closer to the sun.
"I haven't been in a science class in a long time," he said. "But the Earth moves closer to the sun every year – you know, the rotation of the Earth. We're moving closer to the sun."
Read: EPA Administrator Scott Pruitt Under Fire For Climate Change Comments
In an email response to the York Daily Record regarding his comments, Wagner said that any climate change legislation needed to be thought of in terms of how it would affect the local economy.
"I believe that the climate is changing every day, and some of that change is certainly man-made," he said in the email. "I think we have a responsibility to future generations to be good stewards, and I support efforts to do that. However, the real question isn't 'Is the climate changing?' but what role should the government play in trying to alter it."
Wagner's comments come days after Rep. Scott Perry, R-Pa., blamed climate change on a different culprit: God.
"Some violators, if you are spiritual and believe God, one of the violators was God," Perry said during a speech to a group of constituents. "Because the forests were providing a certain amount of nitrates and phosphates to the Chesapeake Bay."
Read: Global Warming Concern In United States Rises To Record Percentage
Perry's comments were met with a chorus of mockery. "It's God that's polluting!" people in the audience shouted, according to Penn Live.
The Pennsylvania lawmakers' comments come in the same month that Environmental Protection Agency administrator Scott Pruitt came under fire for his own view on climate change. During an interview with CNBC on March 9, Pruitt was asked if he believed it was proven that carbon dioxide was the primary cause of a changing climate.
"No, I think that measuring with precision human activity on the climate is something very challenging to do and there's tremendous disagreement about the degree of impact," Pruitt responded. "So no, I would not agree that it's a primary contributor to the global warming that we see. But we don't know that yet…We need to continue the debate and continue the review and analysis."
© Copyright IBTimes 2023. All rights reserved.
FOLLOW MORE IBT NEWS ON THE BELOW CHANNELS