Boston Police Scanner Online Stream: Live Audio From Marathon Explosions Site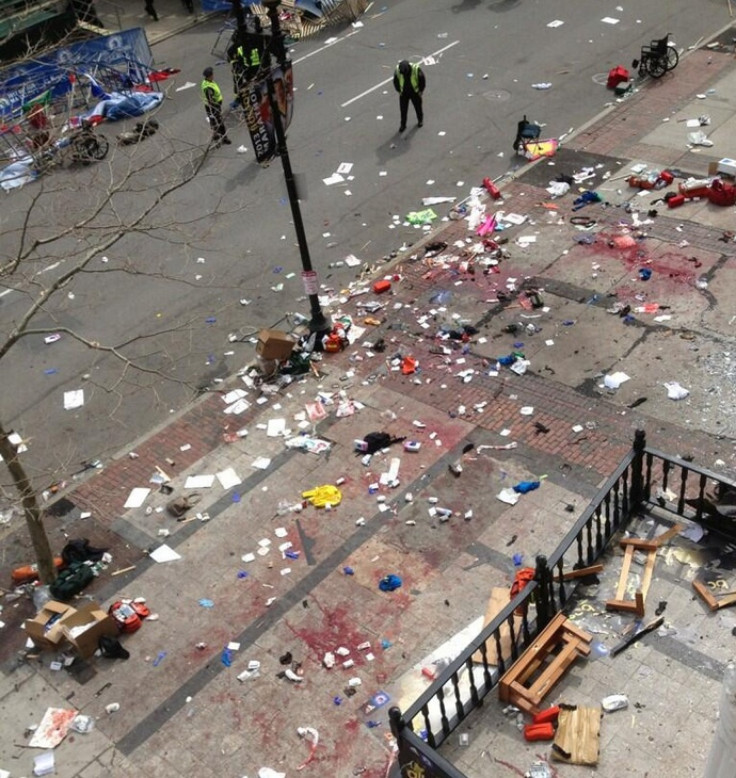 Two explosions ripped through the area near the finish line of the Boston Marathon Monday afternoon, injuring multiple people and causing chaos for the runners and crowd of spectators.
The Boston Police, Fire and EMS scanner provides live streaming audio for real-time information about the explosions and their aftermath, as told through the voices of the city's emergency response and law enforcement professionals themselves.
Click this link to listen to the police scanner's online live stream.
Click this link to listen to the Boston Fire Department's scanner, which is working more reliably than the Boston Police Department feed.
Click this link to view a list of links to other Boston-area scanner feeds.
The player providing the police scanner audio is experiencing a very high volume of listeners, so you may have to reload it a number of times before getting it to work, but it is a confirmed link, so be patient as the level of interest in the developing situation in Boston is extremely high.
The first reports -- first via social media and then via news outlets -- about the pair of explosions at the Boston Marathon have not been conclusive as to the number of people dead or injured, and officials have yet to make an official statement about the incident.
Reports have emerged that law enforcement officials were investigating a possible third explosive device near the Mandarin Hotel in Boston, and the city is on high alert as more information continues to emerge regarding the horror in the Massachusetts capital.
© Copyright IBTimes 2023. All rights reserved.