Bowe Bergdahl Had Psychiatric Disorder When He Left Post, Was Turned Down By French Foreign Legion, Military Documents Reveal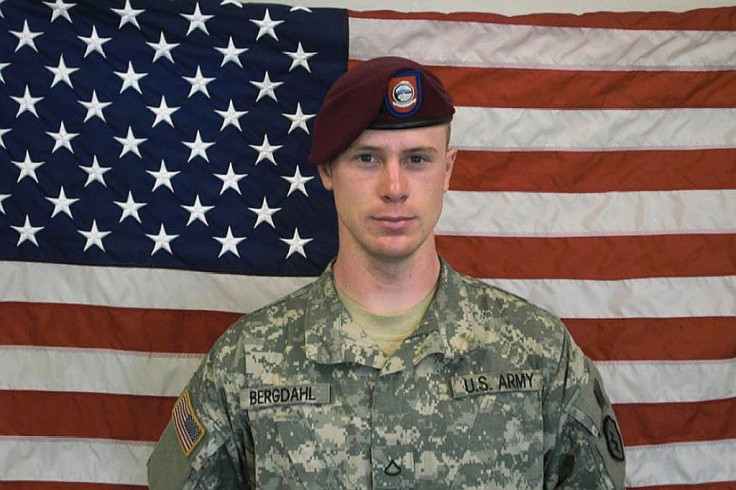 U.S. Army Sgt. Bowe Bergdahl, who was held captive by the Taliban for five years in Afghanistan after disappearing from his post, had a psychiatric disorder when he walked away, new military documents made public Wednesday revealed. Bergdahl faces charges of desertion and misbehavior before the enemy.
An Army Sanity Board Evaluation concluded that Bergdahl suffered from schizotypal personality disorder when he left the post in June 2009 after expressing misgivings about the military's role in Afghanistan, the July 2015 documents reportedly stated. Along with the documents, authorities also reportedly released a 371-page transcript of Bergdahl's interview with Maj. Gen. Kenneth R. Dahl, who led the Army's investigation and testified at a preliminary hearing that sending Bergdahl to jail would be "inappropriate."
The interview indicated that the team never proposed the "misbehavior before the enemy" charge, which Bergdahl's lead defense attorney, Eugene Fidell, suggested was politically motivated. Some portions of the interview also indicated that Bergdahl came across as a loner who didn't easily make friends.
The documents also revealed that Bergdahl was thrown out of the Coast Guard following which he traveled to Paris to join the French Foreign Legion.
"The reason for the French Foreign Legion was - I'll be honest, it was an adventurous sounding idea. I have always wanted to travel, and I have always wanted to learn languages. And I have always had that interest of expanding my experience and understanding of the world," Bergdahl told Dahl, according to the Houston Chronicle. "Unfortunately, I went all the way to Paris. I went to the fort and I tried to check in. They did a physical on me and they told me because of my eyes they wouldn't take me, which was honestly, kind of, a little bit of relief because by the time I got over there it was way overwhelming. I was there. I didn't speak any French or anything like that. I was relieved. Honestly, I was relieved."
Bergdahl's release in May 2015 caused a storm of controversy as the U.S. President Barack Obama agreed to release five Taliban detainees from Guantanamo Bay in a controversial prisoner exchange.
Attorneys for Bergdahl acknowledged the release of the documents, saying that it could help counteracting negative publicity over the case.
"The more Americans know about this case, the better," attorney Fidell said in an email to the Associated Press.
© Copyright IBTimes 2023. All rights reserved.