Is BOYNEXTDOOR The Next BTS? 8 Must-Know Facts About HYBE's Newest K-Pop Boy Group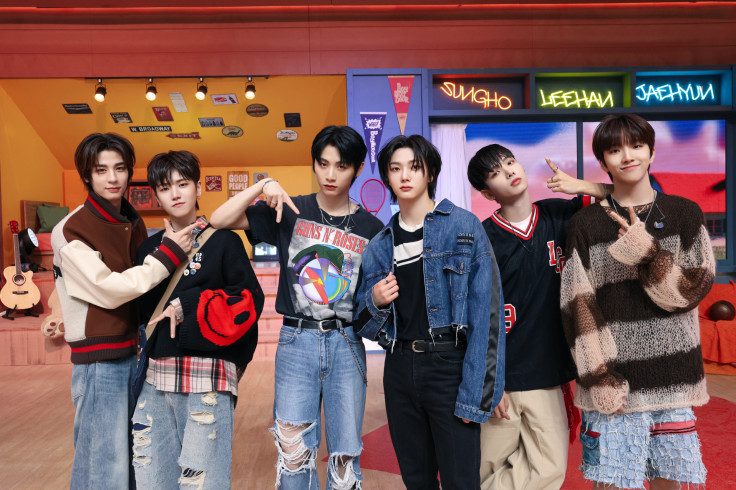 KEY POINTS
BOYNEXTDOOR debuted under KOZ Entertainment Tuesday with their mini album "WHO!"
The group consists of members Taesan, Leehan, Jaehyun, Woonhak, Sungho and Riu
BOYNEXTDOOR stands for "friendly and approachable" boys who live next door
A new boy group recently debuted in the K-pop scene, catching the attention of several K-pop enthusiasts for its refreshing and youthful concept that gives off boy-next-door vibes.
BOYNEXTDOOR made its official debut Tuesday under KOZ Entertainment — an entertainment agency under Hybe, which is the home of K-pop sensations BTS, Seventeen, TXT, and NewJeans, among others.
Below is everything you need to know about BOYNEXTDOOR so far.
1. Who are the members?
The new South Korean pop boy group is composed of six members: Taesan, Leehan, Jaehyun, Woonhak, Sungho, and Riu. Their ages range from 16 to 20 years old.
2. How were the members discovered?
Members Sungho and Riu attended dance classes at the SMMA Academy and passed the auditions for KOZ Entertainment in 2021, according to NME. The former, however, had already been part of Hybe as a former trainee from Pledis Entertainment.
Jaehyun was allegedly a former trainee from YG Entertainment. International Business Times couldn't independently verify this information. But iKON's Bobby did show his support for the member via his personal Instagram account earlier this month.
It is unclear how the other members were discovered.
3. Their boss is Zico of Block B
KOZ Entertainment was founded by Zico in 2019 and was later formally acquired by Hybe after a year. BOYNEXTDOOR is the first group to debut under the subsidiary, but it has previously signed K-pop soloists, including Dvwn and FANXY CHILD.
4. What does BOYNEXTDOOR mean?
Interestingly, each member shares an uncanny similarity of having that charming boy-next-door vibe. As the name suggests, the group name stands for boys who live next door with "friendly and approachable" personalities, per BOYNEXTDOOR's agency. They will be singing about the everyday lives of young adults, teenagers and peers.
5. Has the group released new music?
BOYNEXTDOOR dropped its first mini album Tuesday, titled "WHO!" with three tracks: "But I Like You," "One and Only" and "Serenade."
"But I Like You" and "One and Only" were released days before their official debut, and they have since trended on social media. The tracks, however, have a distinct sound that's new in the K-pop scene since they are more inspired by the rock-punk genre instead of the usual pop dance.
All three tracks are co-produced by Pop Time, a famous music executive known for working with the hit tracks "Any Song" by Zico and "Tomboy and "Hwaa" by (G)I-DLE's Soyeon.
Zico only participated in producing "One and Only," while members Jaehyun, Taesan and Woonhak were credited for the songs "But I Like You" and "Serenade."
6. What's the group's fandom name?
Because the group is new, it has yet to unveil the official fandom name. But it will most likely be announced soon.
7. The group is gaining a following on social media
The group launched various social media accounts over the past weeks, leading to its debut date, such as Twitter, TikTok, and Instagram.
As of late, the six-member group has over 150,000 followers on TikTok and 1.5 million likes across the platform under the handle @boynextdoor_official.
Its Instagram account, with the same handle name, already has 209,000 followers, while its Twitter account, @BOYNEXTDOOR_KOZ, has accumulated about 93,000 followers.
8. The group's music videos gained millions of views in 8 days
On May 23, BOYNETDOOR unveiled the music video for "But I Like You" via Hybe Label's official YouTube account, and it has since garnered 8 million views. Three days later, another pre-debut song was released, which was "One and Only," and it has now garnered 12 million views on the music streaming giant.
Most recently, "Serenade" made its way to the platform, marking the group's official debut, and it has since collected 2.3 million views in 18 hours.
Check out the debut show of BOYNEXTDOOR below, where new fans can catch the first live performance of all the group's debut tracks.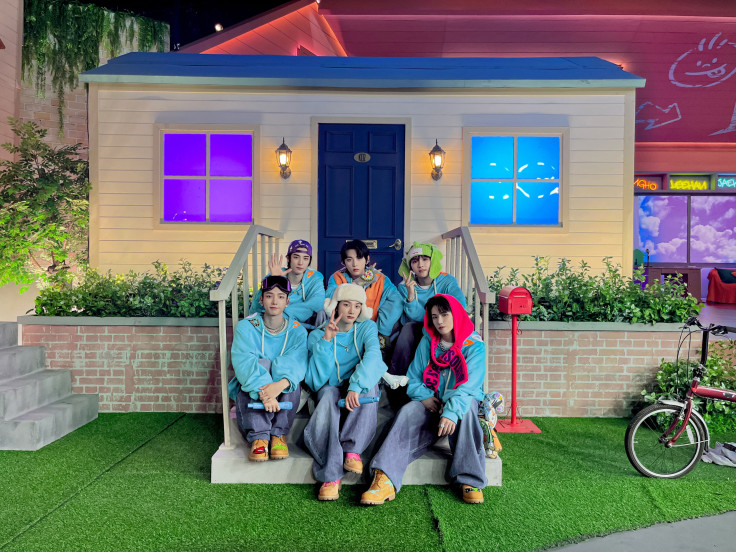 © Copyright IBTimes 2023. All rights reserved.