Angelina Jolie's Alleged Bruises From Brad Pitt 2016 Altercation Revealed In Photos: Report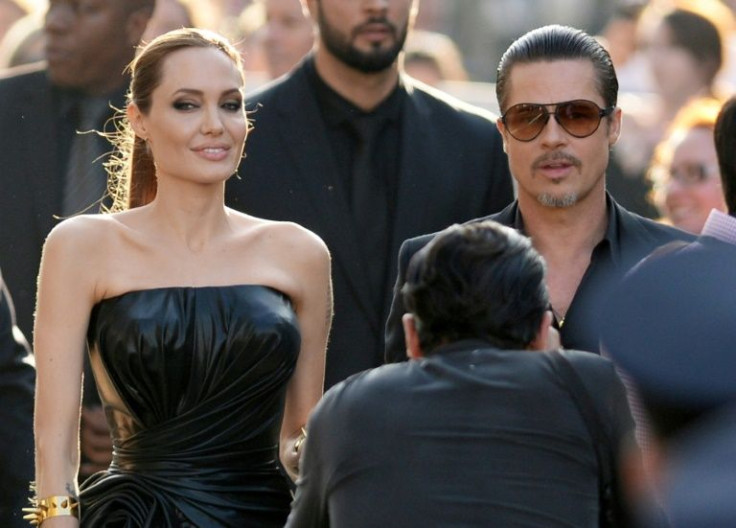 KEY POINTS
Angelina Jolie submitted black-and-white photos to the FBI, showing her alleged bruises from the 2016 brawl
Brad Pitt's ex also submitted handwritten notes from their kids describing the incident, but many parts got redacted
Jolie reportedly sustained bruises on her hand and elbow; she also claimed to have injured her back
Angelina Jolie submitted photos as evidence that she allegedly got injured during the altercation between her and Brad Pitt in 2016 that led to their divorce.
The "Mr. & Mrs. Smith" actors were embroiled in a brawl nearly six years ago while onboard a private jet from Nice, France, to the United States. Jolie, 47, submitted black-and-white photos of the alleged bruises she sustained for the FBI investigation, Page Six reported.
Jolie claimed that she got injured in her back and elbow. Aside from the black-and-white photos of her alleged injuries, she also gave the FBI handwritten pages, allegedly from their kids, detailing the incident, but parts of the document got redacted.
According to the FBI's record, she had bruises on her hand and elbow. During the inquiry, the "Maleficent" actress told officers that Pitt, who allegedly had been drinking, screamed at her in a restroom, "grabbed her by her head," "grabbed her by her shoulders" and "pushed her into the bathroom wall."
Two of their minor kids, whose names got redacted in the report, were reportedly outside the door crying and asking if she was okay. The "Once Upon a Time in Hollywood" star responded, "No, mommy's not OK. She's ruining this family. She's crazy," according to the report.
One of the children reportedly told Pitt, "It's not her, it's you, you p--k," enraging the actor. The "Ad Astra" star reportedly ran toward one of the minors, so Jolie tried to choke him from the back because Pitt looked "like he was going to attack." He then tried to break away by throwing himself back and pushing her into the chairs behind them.
Copies of the FBI report were obtained by several outlets after Jolie sued the bureau and requested to retrieve the report after wondering why no criminal charges were pressed against her ex-husband.
Five weeks after the altercation, federal prosecutors announced that they would not file charges against Pitt, NBC News reported.
"After reviewing the document, a representative of the United States Attorney's Office discussed the merits of this investigation with the case agent," the FBI said in the report. "It was agreed by all parties that criminal charges in this case would not be pursued due to several factors."
An anonymous source claimed that there was nothing new in the report and Jolie and Pitt were both sent all the files pertaining to the incident.
"Angelina and her team have been desperately trying to find something. This is all for show," an unnamed source told Page Six. "This is all information that she already had five and half years ago. There is nothing new here."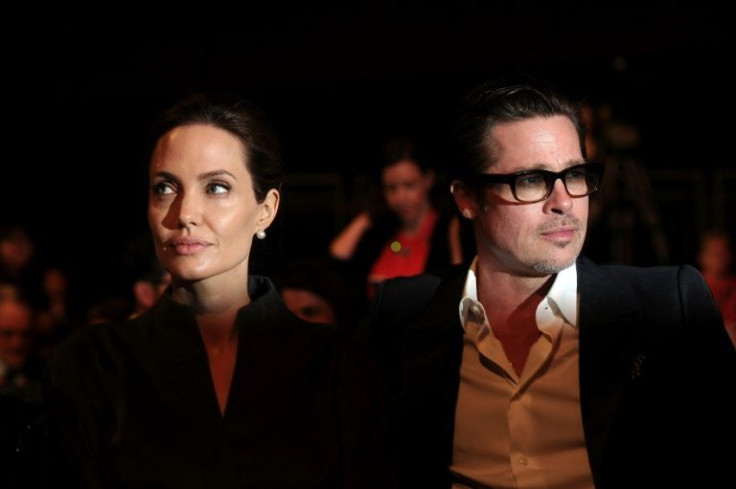 © Copyright IBTimes 2023. All rights reserved.