Brad Pitt Does Impress Shania Twain Despite Singer's Iconic Lyrics
KEY POINTS
Shania Twain said in her song that Brad Pitt didn't impress her much
Shania Twain said in her recent interview that she's actually impressed with Brad Pitt
Tiffany Haddish rejected Brad Pitt because he has too many kids
Shania Twain opened up about Brad Pitt after the iconic lyrics of her 1997 hit song that says he didn't impress her much.
Twain riffed the Angelina Jolie and Jennifer Aniston's ex-husband in her 1997 song "That Don't Impress Me Much." The 54-year-old songstress's piece included a lyrics that read, "Okay, so you're Brad Pitt, that don't impress me much!"
Last year, there was a viral meme about Pitt taken from his film "Ad Astra." An online user shared three snaps featuring the actor, and in the caption she mentioned Twain.
"Did no one realize that BRAD PITT just played a ROCKET SCIENTIST, who had a CAR?! THOSE ARE THE THREE THINGS THAT DON'T IMPRESS SHANIA TWAIN MUCH!!!" the netizen wrote on Twitter.
In Twain's recent interview with Stellar Magazine, she was asked if she saw the post and if she was impressed with it. The "You're Still the One" singer confessed that unlike what she sang in her song, she was actually impressed with Pitt and confirmed that she saw the post.
"Yes, I did see it. I think it's awesome; I like to write with a sense of humour. I didn't realise it would go this far or be memorable. I'm thrilled that reference has lasted the test of tim," Twain said.
"And I must say I'm very impressed by Brad's wonderful career. He's been getting some great accolades recently, so I'm very proud of Brad. I hope he takes it with the sense of humour that was intended."
Meanwhile, Tiffany Haddish revealed in her interview with Harper's Bazaar how she rejected "The Once Upon a Time in Hollywood" actor. She shared how they met at the Oscars in 2018 and how Pitt proposed that if they were single in a year's time, they were going to get together. They met exactly a year later and Pitt looked "scared."
"You could tell he was scared of me. He was like, 'Oh, [explicit], Tiffany Haddish is here,' and doing his eyes shifty," Haddish said while laughing. "I was like, 'Ain't nobody [explicit] with you. You've got too many kids.' Men got to work for it, you know? They like the hunt. Can't make it too easy."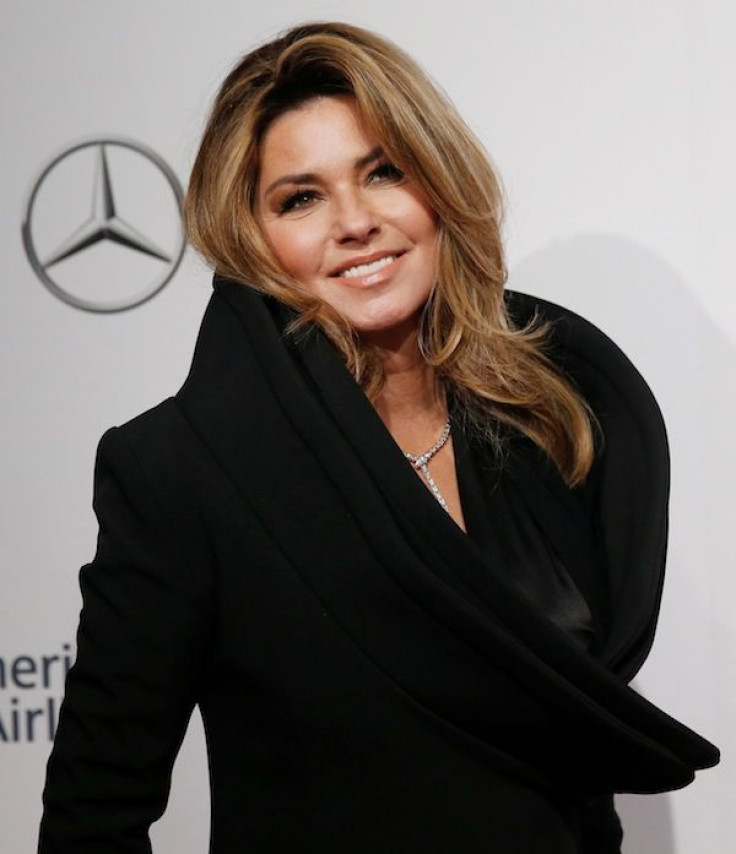 © Copyright IBTimes 2023. All rights reserved.