Brad Pitt Movies On Netflix: Watch 'Babel,' 'War Zone' And More During Coronavirus Self-Isolation
Streaming services will likely be the go-to source of entertainment for many of us during the current coronavirus crisis, so it's a great time to catch up on or rewatch some of your favorite actors' films. One star who has a number of movies available to stream is "Once Upon a Time in Hollywood" star Brad Pitt.
Here's a list of the Oscar winner's films that you can view on Netflix:
"Inglourious Basterds"
Pitt stars in the Quentin Tarantino 2009 film as Lt. Aldo Raine. According to Rotten Tomatoes, his character leads a group of Jewish soldiers, known as "The Basterds" to their Nazi opponents, in military attacks to avenge Nazi Colonel Hans Land's acts in German-occupied France.
Other cast members include Mélanie Laurent, Christoph Waltz, Diane Kruger, and Eli Roth.
"Babel"
The 2006 drama follows a couple, Richard (Brad Pitt) and Susan (Cate Blanchett), who take a vacation to Morocco in Northern Africa after the death of one of their three children. Things take a turn when Susan is shot in the shoulder, and police are convinced it's a terrorist attack.
Alejandro González Iñárritu won Best Director for the film at the 2006 Cannes Film Festival.
"By the Sea"
Pitt stars alongside his ex-wife Angelina Jolie in this 2015 romantic drama. Their characters, Vanessa and Roland, travel to France for a vacation in the 1970s. The trip turns out to have quite a positive effect on their troubled marriage.
Mélanie Laurent appears in this film with Pitt as well.
"A Stoning In Fulham County"
The 1988 film shows a young Brad Pitt as a character named Teddy Johnson, who is among a group of teenagers responsible for killing an Amish couple's 7-month-old baby. A prosecutor fights to bring the youths to justice despite the child's forgiving parents.
The film, which is now streaming on Netflix, also includes Ken Olin, Jill Eikenberry, and Maureen Mueller a tearjerker.
"War Machine"
This military satire is based on the book "The Operator: The Wild and Terrifying Inside Story of America's War in Afghanistan" by Michael Hastings. Pitt stars alongside Anthony Michael Hall, Tilda Swinton, and Ben Kingsley.
Though all the films on this list are available on Netflix, this one is the only Netflix original, having premiered on the streaming service in May 2017.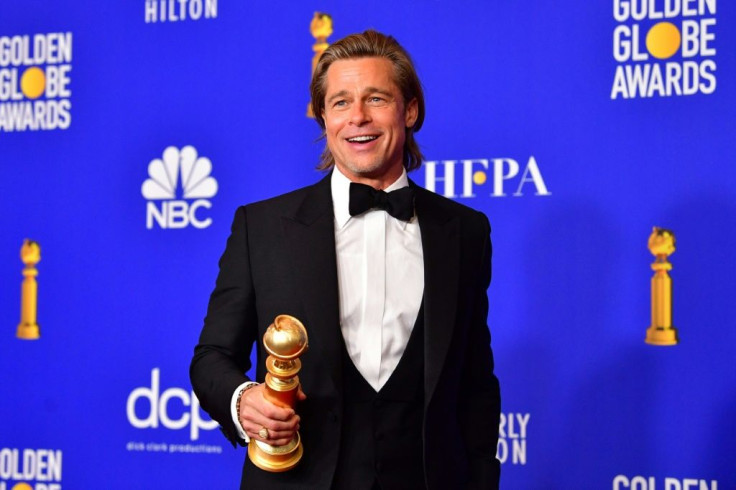 © Copyright IBTimes 2023. All rights reserved.
FOLLOW MORE IBT NEWS ON THE BELOW CHANNELS