Brad Pitt 'Muted,' 'Distant' During Angelina Jolie Relationship, Back To Old Self After Split
KEY POINTS
Brad Pitt won the public war waged by Angelina Jolie
Brad Pitt was having a hard time while filming "Once Upon a Time in Hollywood"
Angelina Jolie is already moving on from Brad Pitt
Brad Pitt was reportedly muted when he and Angelina Jolie were together, but the actor won the public war she waged.
When the "Once Upon a Time in Hollywood" actor won at the Screen Actors Guild Awards, he joked about his marriage with Jolie in front of his first ex-wife, Jennifer Aniston, making everyone laugh. According to several sources, Pitt was having a hard time while filming the movie because he did it during his divorce from the "Maleficent" actress, and it wasn't a secret that they had a messy split followed by legal battle.
"I felt — and so did lots of us — that Brad was muted during his relationship with Angelina. He was distant," a Hollywood insider told Page Six. "And now we have him back."
Meanwhile, another source did not agree that Pitt was muted because the ex-couple did a lot of great work together internationally. However, between the two, it was Jolie was more aggressive in setting agendas and priorities. Also, Jolie made it more difficult for Pitt to see their kids following their separation.
"It was a tough shoot. Brad was in the middle of his divorce from Angelina and he wasn't getting to see his kids as much as he wanted to," the insider added. "Part of the reason Brad took the part was so he could stay in LA and see the kids."
Pitt and Jolie split in 2016 and the actress filed for divorce in September of that year days after an alleged altercation between Pitt and their oldest son Maddox in a private jet. Maddox reportedly defended his mother from Pitt who appeared drunk while yelling in a video.
When Pitt was filming in 2018 for Quentin Tarantino's film, Jolie was reportedly on a mission of shaming Pitt. The court claimed he didn't pay a "significant child support." However, his camp insisted he had paid more than $9 million following their split.
He was filming with all the legal stuff going on in the background," said the colleague. "It was a really difficult time in his life and he had great support from everyone on set."
Pitt's colleagues supported him and apparently, no matter what Jolie did he wont the public war which she allegedly started. Also, Pitt has been spending time with their kids. In fact, he spent his birthday, Thanksgiving and Christmas with them.
Another source also said that Jolie is moving on from Pitt. In fact, she was not affected by Pitt and Aniston's sweet reunion at SAG Awards.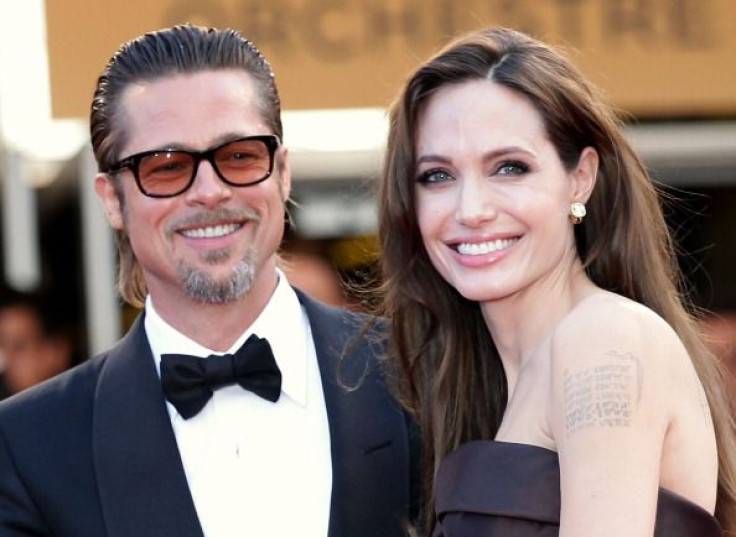 © Copyright IBTimes 2023. All rights reserved.