Brave Policeman Lauded For Rescuing 2-Year-Old Twins After Father Drove Off A Cliff
KEY POINTS
A police officer bravely went 30-feet down a cliff and rescued two 2-year-old twins and their father
Reports revealed that the father drove their car off the cliff
One of the twins sustained injuries, while the other was in critical condition
Jonathan Wiese, a K9 Officer at the San Diego Police Department (SDPD) says he was just doing his job but many people, including his colleagues, view his deed as nothing short of heroic. His quick thinking and willingness to perform an act beyond the call of duty saved the lives of three individuals, including 2-year-old twin sisters, the Times of San Diego reported.
An Early Morning Call
It all began with a frantic call received at 4:30 a.m. by the San Diego Sheriff's Department with a female voice, later identified as the twins' mother, reporting the threat made by the girls' father of driving off the Coronado Bay Bridge. According to the mother, whose name was not released by authorities as of this posting, the twins' father was suicidal.
The police immediately made efforts to locate the father and a few minutes later tracked his cell phone to Point Loma. A police lieutenant reportedly saw a vehicle matching the description announced by the Sheriff's Department speeding over Sunset Cliffs.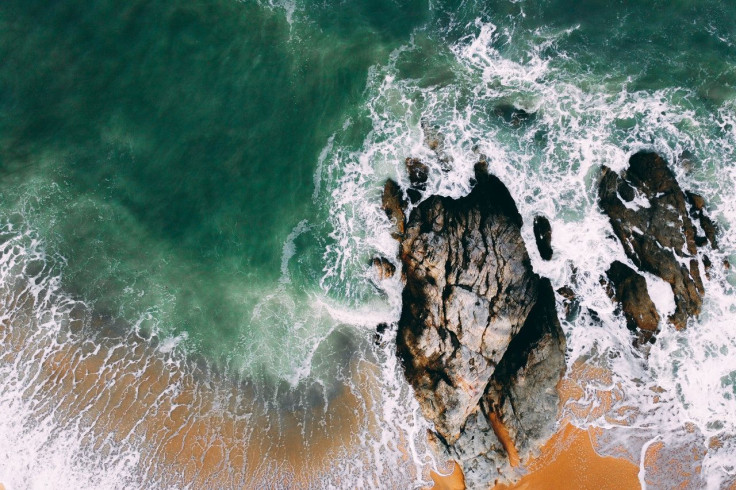 The SDPD immediately dispatched officers to the scene with Officer Wiese being the first to arrive. He told KGTV, an ABC-affiliated virtual TV station, that he saw the vehicle had landed upside-down in the waters below. "I have a two-year-old daughter at home so I imagined, what if that was my wife and kid down there? You're not going to stand there on the cliff and watch it happen," Wiese said.
Risking Life And Limb
Quickly removing his gun belt and tying himself with a 100-foot rope he always keeps stored in the back of his squad car, he lowered himself 30 feet down the cliff face with the help of some fellow officers who soon arrived at the scene to assist. In an interview with The San Diego Union-Tribune, Weise said he relied on his past water rescue training to reach the twins and their father. Once reaching them, he towed them to safety.
He told the news outlet that the father held both girls. "He was holding them and trying to tread water, but they were all going under. One was awake and crying the other one was pretty lifeless," Weise recalled. The K9 Officer added that he performed initial CPR before placing them in a canvas bag to get them safely back up the cliff. Weiss stayed with the twins' father, whose name was also not released by authorities as of writing, and waited for a rescue helicopter to retrieve them.
Just Doing His Job
According to the police, one twin suffered only minor injuries, but the other was hospitalized and listed in critical condition. Both are, however, expected to recover soon. In a subsequent interview with KGTV, Weise said he did not perform the daring act for recognition. "I did it because I want to be out there making a difference and helping people, as cliche as that might sound, but I was just glad I could be there. You just do what you have to do, but after everyone was safe, it hits you and you just want to go home and hug your kids, that's for sure," Weise said.
*This story discusses suicide. If you or someone you know is having thoughts of suicide, please contact the National Suicide Prevention Lifeline at 1-800-273-TALK (8255).
© Copyright IBTimes 2023. All rights reserved.