Brazilian Bill Aims To Address Racial Disparities In Federal Universities
ANALYSIS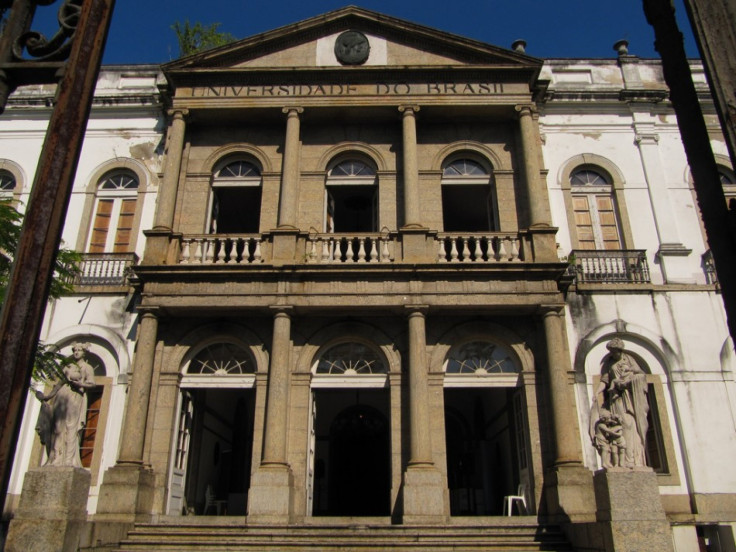 Brazilian lawmakers have approved a bill that reserves half of the spots in the country's prestigious federal universities for racial minority graduates of the public school system in a bid to provide them with equitable access to higher education.
The bill, which passed through the Senate Tuesday and now heads to President Dilma Rouseff, who is expected to approve it, will redistribute the reserved spots among students of black, mixed-raced and indigenous heritage based on the proportions of each racial group within each Brazilian state.
Sen. Paulo Paim said the bill would benefit the majority of Brazilian students since graduates of private schools make up only 10 percent of the university applicant pool.
These students are predominantly white and have a disproportionate representation at federal universities, largely due to higher academic standards at private schools that give them an advantage in Brazil's standardized testing-centered college application process.
The bill's supporters argue that racial quotas are necessary to overcome the disadvantages of centuries of systemic social, economic and political inequality facing Brazilians of African and indigenous descent, issues that are rooted in the slave trade and Portuguese colonialism.
"The bill makes social justice with a majority of Brazil's population," said Sen. Ana Rita.
Of Brazil's 192 million people, whites represent 48 percent, blacks represent nearly 7 percent, and mixed race represent 44 percent, while the indigenous account for less than half a percentage point.
In April, Brazil's Supreme Court ruled that it was constitutional for universities to institute racial quotas, though many public universities at the state level have already instituted such quotas over the past decade.
In 2006, 6.3 percent of blacks, ages 18 to 24, were in higher education, a two-fold increase from 2001, according to Brazil's Institute for Applied Economic Research. By comparison, 19.2 percent of whites in the same age group were in higher education in 2006, up from 14.1 percent in 2001.
To further illustrate the educational disparity, only 2 percent of black and mixed-race Brazilians had university degrees in 2010, compared to 10 percent of whites, according to Stephanie Gimenez Stahlberg, a research associate at Stanford University's Center for Democracy, Development and the Rule of Law.
"The racial inequality in education translates into income inequality: blacks and browns (mixed race) represent 73 percent of the poor, and only 12 percent of the rich," Stahlberg wrote in a 2010 article for the Stanford Progressive.
But Stahlberg also points out that the roughly 25 percent of white Brazilians living below the poverty line are equally disadvantaged in terms of academic preparedness for apply to college, and that it is the public school system, which serves the majority of Brazil's poor communities (where non-white Brazilians are overrepresented) that needs to be addressed.
"The Brazilian educational system is truly tough on the poor, independent of race," she wrote. "Income-based quotas would make more sense than racial quotas. But if we really want to solve the educational problem at its root cause (as we should), greater investment in public schools is the best way."
© Copyright IBTimes 2023. All rights reserved.