'Breaking Bad' Tourism: Albuquerque Gets To Shine As The Series Ends
The "Breaking Bad" finale will air on Sunday on AMC, and one of the show's unlikely stars won't be saying goodbye. Albuquerque, N.M., where the show is filmed, has received plenty of attention as "Breaking Bad" fans flock to the city while residents and local businesses have also joined in on the fun.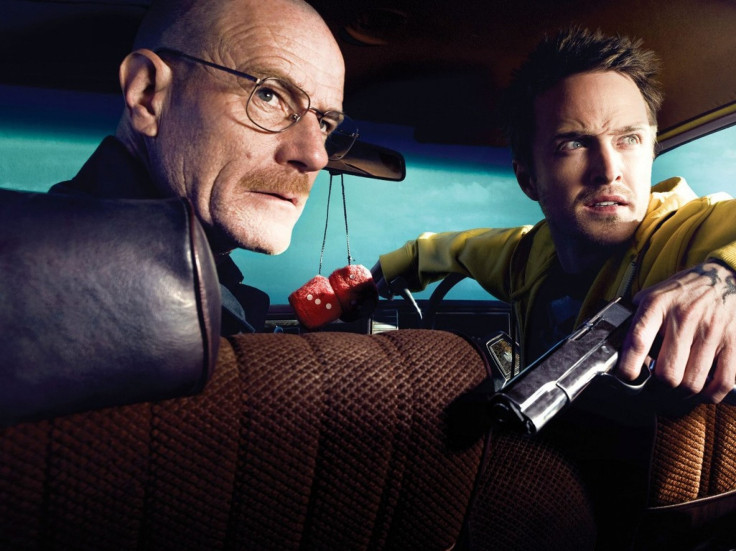 Albuquerque, as a city, may not have been on the radar of many tourists, but the success of "Breaking Bad" has changed all of that. Tours have been set up to visit the real-life locations, while Bryan Cranston and Aaron Paul have purchased homes in the area. Local businesses have created "Breaking Bad"-themed faire, including "blue meth" rock candy, donuts, beers and bath salts. Fans pilgrimage to The Candy Lady to get special treats inspired by the show as well as Pez dispensers of the actors.
With the series finale airing on Sunday, Albuquerque is reaping the benefits of the show's steadily increasing popularity that reached new heights, becoming as much a part of the mainstream conversation as any comedy aired on CBS. The city launched a special website dedicated to all things "Breaking Bad," and a search on Instagram for "BrBaABQ" turns up hundreds of photos.
The festivities in Albuquerque for the series finale began on Friday with a red-carpet event at Vernon's Hidden Valley Steakhouse and will continue throughout the weekend, leading up to viewing parties, at Hotel Albuquerque, O'Niells and Lounge 54. Hotel Albuquerque will feature a silent auction and opportunities to win "Breaking Bad" memorabilia, while O'Niells and Lounge 54 will serve up special cocktails, and the latter will have a trivia contest during the commercial breaks.
Even though "Breaking Bad" will end on Sunday, Tania Armenta, a vice president for the Albuquerque Convention & Visitors Bureau, said to the Associated Press she does not expect the tourism boon to end any time soon. "All this has translated into more visitors who come here and then enjoy all aspects of the city," she told AP.
For those not in Albuquerque, there are plenty of other ways to celebrate while watching the "Breaking Bad" finale including hosting your own viewing party.
© Copyright IBTimes 2023. All rights reserved.